Internet of Things (IoT) for Business Transformation
3AI September 27, 2020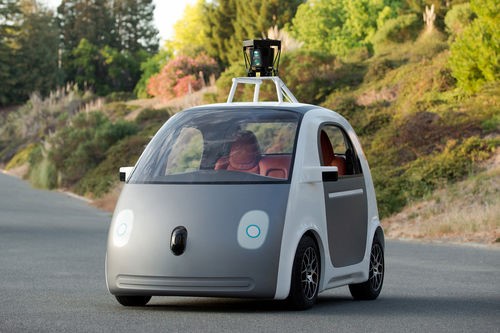 In this time of global business, with nonstop communications and fierce competition being the new normal, more organizations are finding big data and analytics together as the new weapon in their arsenal to cope with constant change. The new trending phenomenon has been instrumental to organizations to face imperatives such as increasing time-to-value and becoming more agile and adaptive. Not to mention, secular shifts in information and new technology are impacting almost every industry and every function, but in different ways and at different speeds. For instance, Healthcare and Banking are driven more than others by risk management and regulatory compliance, whereas services such as Retail are driven more by sales, and Manufacturing is driven more by efficiency and cost containment. Retail is facing a great deal of discontinuity as e-commerce, and in particular Amazon's of the world, have forced established retailers to completely rethink their strategies. But one common thread which has struck a chord with industries across the globe, and is putting a big question mark on the faces of business leaders today is "Internet of Things" phenomenon a.k.a. IoT. With the ongoing digital detonation via devices, sensors, machines and people emitting data at an unprecedented rate, it is set to create disruption of a scale unimagined before and shall garner attention soon in the boardroom discussions. Obviously, analytics and real-time computing would see a radical shift in the way they are being perceived in the market today.
McKinsey Global Institute reports that the IoT business will deliver $6.2 trillion of revenue by 2025.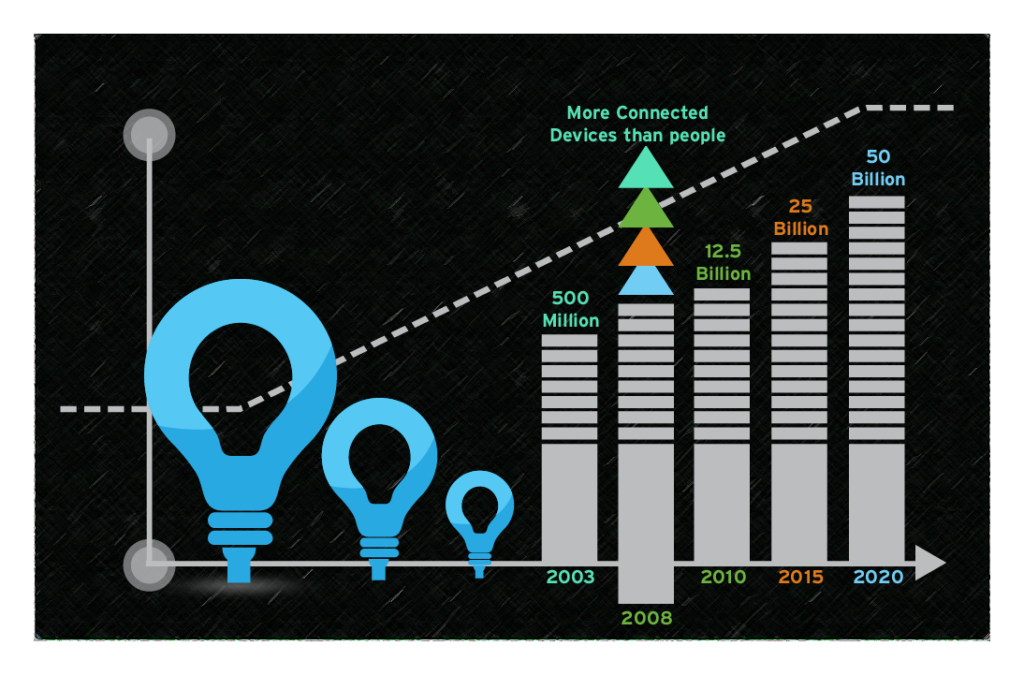 For the ones who are new to the IoT concept, any physical object has the capacity to connect to the internet and interact with other objects (even humans) to transmit meaningful information. IOT concept talks about not just human-human or machine-machine interaction but also human-machine interaction. Quoting a few examples of how IOT and real-time analytics can truly impact lives and businesses:
Efficient day-to-day lives: Imagine smart parking, where vehicles could talk to one another and each vehicle takes its designated parking slot appropriately without human intervention, telematics to tap onto driving behavior for dynamic premium pricing or designing cars in tune with individual's driving habits, efficient traffic routing and public transport, Shipping,  airlines, trains et al
Improved human-nature interaction: Detecting forest fires, monitoring pollution levels and bettering air quality
Improved living and health: Wearable health monitors which are tracking all your health variables (blood pressure, heart rate et al) and fitness trackers to keep a tab on each & every movement your body does, elderly monitoring, remote diagnostic, hospital hygiene, food sensors, patient care et al
Envisioning Smart Cities: Efficient electrical distribution, better maintenance & surveillance, Smart Grids, improved emergency services, efficient waste management
Efficient homes: Energy consumption, security, smoke alarms, refrigerators, washer/dryers, gas units et al
Take example of the recently in news "driverless car project" by google; in an effort to transform the driving comfort to the pinnacle and may make the autonomous car project an immense success. The Google's driverless car will not only allow passengers to commute hassle-free but will also help in minimizing the errors of driving. Imagine the kinds of changes it could bring to the world of transportation!!!  Imagine how it's going to change the commuting experience, sharp reduction in traffic incidents on the road, dynamic routing of traffic on roads to balance vehicle density, improved vehicular maintenance, bring about a transformation in public transport ease long-term planning for other transportation systems such as railways, flights and much more. What truly makes this all possible is the seamless communication between the various devices in the human ecosystem: phone, traffic lights, radio, car, cameras etc with real-time analytics embedded at the point of decision-making to alter behavior on the fly under certain operating conditions.
IoT has been profoundly impacting the airline industry. General Electric (GE), is already investing heavily in leveraging IoT to revolutionize the way airline industry operates. By syncing their internal systems with the IoT, enormous amounts of unstructured data would be at their disposal to track flight data; with the intent to bring down fuel costs, reduce travel times and bolster efficiency. Today's modern jet engines are already equipped with an array of sensors which emit several terabytes of data for every flight trip. Even though they are being analyzed by contemporary analytic tools/techniques/platform, but much of the processing happens post landing, once all the in-flight data is downloaded onto a database. Thus it gives only a rearview picture based on the information available from the past.
The Internet of Things is changing the equation around drastically. Instead of storing the data once the flight lands, data from these sensors is being tracked in real time and analysis done again in "real-time" to deliver critical insights pertaining to flights operating characteristics. Marrying this data with other flights, while still in the air, is helping better coordination. Imagine how sensors inside the engine connected to the Internet transmitting data every passing second and same being viewed by the ground staff (or even the in-flight pilot) for meaningful decision-making. Possibilities are limitless!
Listed below are some of the key upcoming trends associated with the advent of IoT which I believe would prove to be critical to the businesses and introduce a new exciting phase in analytics maturity:
Use predictive analytics techniques to monitor device outages and avert failures, ensuring devices operate in a reliable and robust manner
Vast amounts of data could be analyzed by analytics logic embedded within devices, enabling operating behavior tweak on need basis for optimal resource utilization and increased efficiency.
Targeted point apps running on an embedded sensors in devices. Analytics Service Providers would have to find our newer ways to deploy Analytics(contrarian to how it's done on large servers or cloud today)
Data thus generated could also provide insights for product development to decide upon newer features for subsequent release, improved customer service, streamlined operations with lower operating costs, and better cross-sell/upsell insights for improved topline
End of the day, the bottom line is that the value creation of IoT lies in making sense of the data being generated by devices. Faster organizations can start analyzing their data, the more business value they can derive out of it. Analytics Service Providers are already stepping up the game and making efforts to remove the complexity and risks out of data assimilation and data management so that the end users of data can focus on solely on the analytics parts or the insights derived thereafter. Winners in the IoT era will definitely run their businesses different and better in times to come.