Digital Transformation underpinned by Data Sciences
3AI February 12, 2021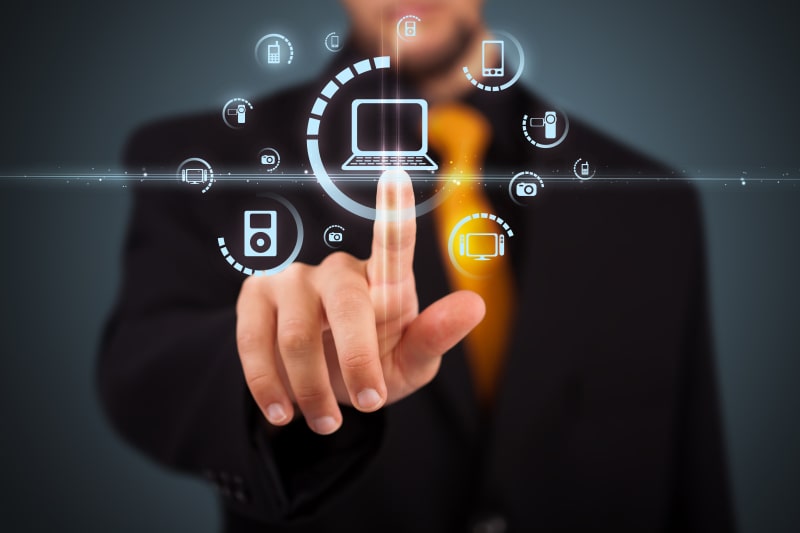 Successful Enterprises compete on many capabilities ranging from product excellence, customer service and marketing to name a few. Increasingly the back office / Information Technology (IT) is becoming a strategic player in the Digital Business Model which supports these key capabilities. In other words back office/IT Capability itself is becoming a differentiator. All of the key strategies like Customer Excellence, Product Excellence, and Market Segmentation depend on the successful Digital Business Model.
Having more data especially noisy data is complex to deal with. New platforms and tools are a must to make it possible to deal with them. Working with internally captured Enterprise data to answer strategic questions like "Should there be a pricing difference of life, annuities, and long-term care?" or setting up the benchmark for "Servicing cost per policy for life, annuities, and long-term care" can only go that much far. Ingesting and integrating the external data including machine data will change the way pricing and segmentation is done today.
In the technology space a wide variety of capabilities in terms tools / platforms, architecture offering Time to Market opportunities to leading edge predictive / prescriptive models to enable Business to operate and execute efficiently. What this all means is that Business has to embrace the Digital transformation happening faster than ever.
Your success in the digital world relies primarily on how well you manage and analyze the data coming from disparate internal systems and external channels. You need to understand how to innovate and leverage digital data to drive sales and productivity.
Existing principles driving traditional data architecture are inadequate to support the volume, variety, and velocity of this new data ecosystem. In these scenarios, information governance (master data management, metadata, data quality and data governance) becomes highly critical in terms of providing the context for operational, competitive and advanced analytics.
Companies require a data science strategy that can support efficient digital transformation by unlocking the value in all data sources to provide mission-critical insights and informed decision-making.
Data Sciences as a Digital Strategy
Key strategies from IT should include two kinds of applications / platforms for dealing with new analytical and old analytical methods. The first kind is slow-moving or traditional Enterprise data which ends up in the warehouse and made available for 'What happened' questions, traditional reporting, business intelligence / Analytics etc.
The second kind is the real-time analytical response to the interactive customer, keeping in constant touch through multiple channels while providing seamless interaction and user experience. Technologies, platforms, architecture and applications are different for these two types of processing.
In the new world of Information management, traditional Enterprise applications becomes another source rather than the complete source of Data. Even absence of data is relevant information if the context is captured. Data Science is becoming more real-time with adaptive algorithms influencing different outcome based on the contextual data. Building the modern Information platforms to address these two different needs of the enterprise is becoming the new standard. Data Sciences can foster digital transformation by leveraging following practices:
·      Accessing all types of data—structured or unstructured—from multiple sources, existing on premises or in the cloud
·      Facilitating collaboration across data scientists, business analysts, data engineers and application developers
·      Putting data in context and making it easy to find with an intuitive shop for data experience embedded in all tool
Althought part of digital transformation involves leverages a portfolio of specific data science tools, it is really about the overall experience. Imagine being able to shop for the right data as easily as you shop for your next mobile phone and use new open source technologies, such as Spark, MongoDB and Redis, that provide speed and agility with just the right mix of flexibility and security. And making these capabilities and the data that powers them available through tools of choice across personas to make data science enabled digital transformation a true team sport.
Digital Organizations leveraging Data Sciences
Facebook have created a Data Science research department, including it's own Facebook page and website. Facebook's venture into Data Science is extremely important for the company's continued growth, but also provides infographics and data analysis for the masses, including this research piece on the NFL Fan Friendship's on Facebook.  It's interesting pieces like this that will be shared across digital media, and beyond.
Twitter have also created their own Data Science hub. The @TwitterData handle shares infographics, and links to infographs they have created from trending twitter moments, and topical discussions.
 Using Data Science in these fun and clever ways is the perfect example of getting Data Science into the masses and sparking interest in the millennial generation. This interest is what will urge the younger generations to follow in the Data Science footsteps.
Many of us don't realise how often we use, and produce, data on a day to day basis. Our infographics breaks down the data, and takes a look into how it is going to expand, and how it will affect our Digital Marketing future.
Data Sciences can help your organization progress along a digital "maturity curve" to becoming a more insight-driven, digital-enabled organization. Only Data Sciences enabled digital organizations can truly take advantage of data to attract more customers, create greater value for existing customers and drive smarter business outcomes.