Give your Enterprise, GCC & Startup a
JUMPSTART on BRANDING, VISIBILITY, TALENT ADVOCACY & THOUGHT LEADERSHIP
Whilst AI, Analytics & Data Sciences arena is burgeoning & fast expanding and continues to usher massive transformation and value creation for the enterprises, GCCs & startups; the perceptible challenges of creating enterprise brand & leadership mindshare, crafting novel talent acquisition & retention interventions, enhancing professional knowledge development areas for professionals, amplifying AI & Analytic capabilities/solutions/products continues to be a bane for the enterprises, GCCs, providers & startups present in AI & Analytics landscape.
3AI (www.3ai.in) is India's largest platform for AI & Analytics aspirants & professionals with 800+ seasoned AI & Analytics leaders representing 640+ organizations, 30000+ active 3AI members, targeted outreach with 15000+ CXO, CTOs, CHRO's, CMOs, GCC leaders, AI & Analytics heads, 2.7 million professionals and 125+ academic institutions covering 0.4 million students.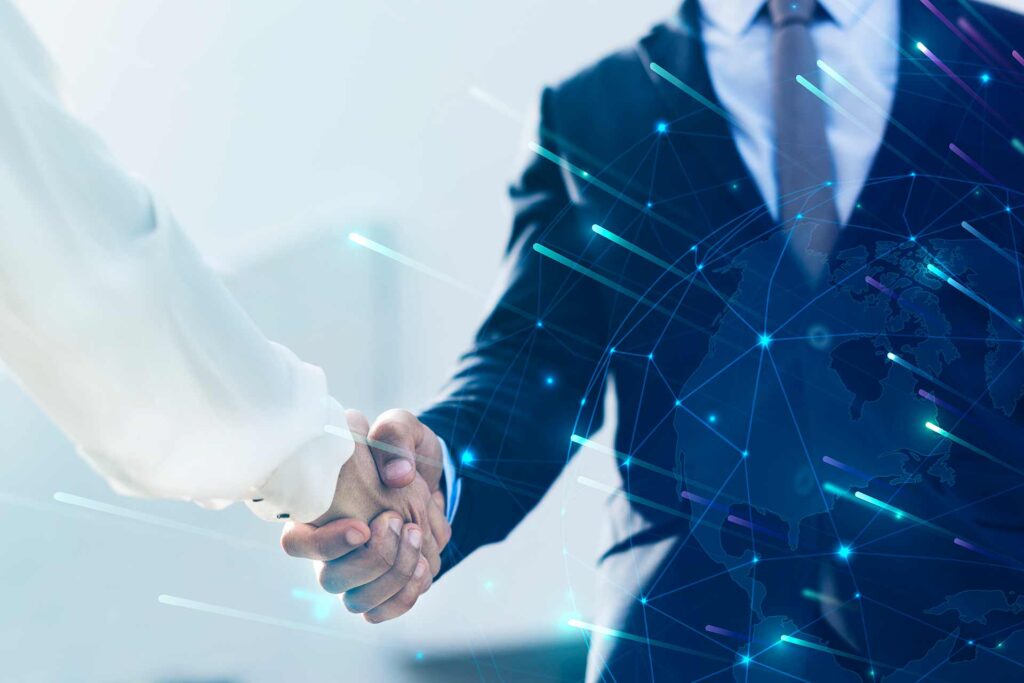 3AI works closely with 140+ Indian & global enterprises, GCCs, pure-play analytics firms, Technology & BPM firms, consulting firms, Cloud players, and niche & boutique startups to curate differentiated and novel interventions for thought leadership accentuation and enhancing external branding & positioning. Our fast and active 3AI members base constituting working professionals from 1100+ organizations and learners from 125+ academic institutions and Edtech outfits provides unique opportunity to our partner organizations to leverage 3AI platform for enhancing their branding & mindshare, thought leadership quotient, employee professional development & knowledge learning and promoting talent advocacy & outreach.

Accentuate Leadership Mindshare
By engaging in bespoke & differentiated virtual forums covering expert talks leadership roundtable sessions & curated AI & Analytics interventions



Promote Talent Advocacy
By building stronger mindshare for your organization in the AI, Analytics & Data Sciences talent ecosystem


Engage with AI Leadership Ecosystem
Be part of Thought Leaders Circle of 800+ eclectic, top of line AI & Analytics leaders and practitioners on one platform




Showcase Your Brand
By associating through customized & bespoke branding & outreach amplification programs

Augment Talent Outreach
Engage and Experience curated talent outreach program for your workforce.




TL Matrix: Our Proprietary Thought
Leadership Accentuation Tool
Our team of experts work on building individual personas and attributes of thought leaders and curate personalised engagements for PoV reinforcement and messaging.

3AI Platform Membership Benefits
Access largest knowledge repository of articles, blogs, best practices, case studies, solution accelerators, thematic reports & learning programs in AI & Analytics industry.



Exclusive 3AI Thought Leader &
Influencer Recognition
Get recognised & rewarded amongst the largestAI & Analytics ecosystem in India. Be visible amongst the largest AI & Analytics community of 30000+ 3AI members.

Invites to 3AI Networking Meetups
Our Thought Leaders meetup sessions have become a sought after networking event amongst Analytics & AI community.



Thought Leadership Curation
on 3AI Platform
Publishing opportunities to accentuate your thought leadership quotient.

Contextual Learning Ecosystem
An ecosystem of competency building, deep skilling & focused learning in AI & Analytics arena.



Visibility & Recognition


Join the community of 30000+ growing & active members, get rewarded and recognised amongst the Largest AI & Analytics Ecosystem in India.