Driving innovation in B2B payments through AI
3AI May 2, 2023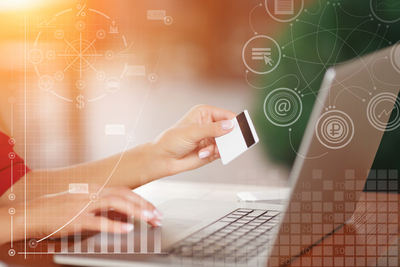 Featured Article:

Author: Shireen Ali, Senior Vice President – Analytics, Citi
The B2B payments sector is estimated to be a $120 trillion* business. Yet, despite recent technological advancements, B2B payments still falls behind its counterpart, B2C, in terms of both customer experience and efficiency. If you have to go out to a café and buy a coffee, you tap the machine and receive the coffee. Imagine, if instead you said, "thanks for my coffee, please send my invoice and I will pay you in 60 days." That's exactly how B2B payments work.
The B2B payments landscape often involves analog processes and outdated systems, massive volumes of transactions, involvement of multiple intermediaries and counterparties and regulatory oversight, especially in regards to cross-border payments. This has all contributed to a much slower pace of innovation in the B2B payments space. This is now changing with the proliferation of digital alternatives including ACH, electronic fund transfers and instant payments. Fintechs are also finding new ways to bring efficiency to B2B payments, with AI technology leading the way. From streamlining the payments process to improving customer experience, AI has great potential to shift the B2B payments landscape in the digital era:
Streamlining accounts payable: Until recently, businesses have only been able to automate the payment process partially. Many businesses still rely on paper checks and invoices. And while there are countless ways to automate payment processing, there is still a number of manual steps necessary for businesses to file, reconcile, and report payments properly. Automation allows businesses to eliminate many unnecessary steps, drastically reducing the cost and time associated with making and processing payments. Streamlining the payments process with automated tools also helps to reduce the risk of manual errors and handle payments at scale. AI can play a key role in enabling automation through ML driven reconciliation techniques and reporting.
Improving access to credit: Traditional financial institutions find it challenging to assess SME creditworthiness due to challenges in availability of traditional financial data used for credit assessment. AI-based credit scoring can assess a business for far less than what it could cost to evaluate a potential borrower manually. AI-based credit scoring tools can eliminate any bias and leverage alternative/client behavior data to make a credit decision where traditional financial data may be missing. The result is often a more accurate assessment of an SME creditworthiness and any risks.
Fraud detection: Payment fraud is not just growing but evolving. Invoice redirection fraud is a primary example of the type of fraud that can have damaging effects on a business. It is estimated that at least 25% of SMEs had experienced redirect cash transfers, which occurs when businesses are tricked into paying money into a fraudulent account rather than the account of the intended supplier or vendor. Many fraud solutions already use AI to automate accounts receivable processes and encrypt or secure customer and vendor data. However, the worldwide transition to digital, real-time payments means businesses must work faster to detect fraudulent activity in order to safeguard their operations. More advanced fraud solutions are now integrating machine learning to help identify and evaluate specific risk indicators, as well as uncover any unusual patterns or threats that may otherwise go undetected by a human. Digital identification is another area that can address payment frauds. Biometric, biographic mobile, know your customer, and other multi-factor authentication technologies can address the rise in payment frauds.
Improving customer experience: With increasing activity occurring in their domestic, international and multi-currency accounts, corporate customers are seeking more real-time services and information, including immediate payments, account balances and status updates. Rather than wait weeks for the typical end-to-end corporate payment process to run, for example, they want to shift to instant transactions like that of a retail purchase done over a mobile app. This is particularly true for cross-border payments where corporates not only want speed but also the ability to track and trace transactions, confirm receipt by the beneficiary and validate that the payment has the right configuration—account number, currency, and so forth.
In addition to this, with emergence of new business models in the sharing economy and corporates intent on driving revenue through connected customer interactions and platforms, a reliable, scalable, flexible and invisible payments system is essential. AI and machine learning can play a key role in improving customer experience through reacting to payments exceptions , enabling intelligent reporting as well as personalized and advise driven notifications on balances and payment statuses over multiple channels.
In addition to above the emergence of blockchain and distributed ledger technologies (DLT) has huge potential to enable AI to drive transformation in B2B payments. With a decentralized approach, Blockchain strips cross border payments of its inefficiencies and can significantly improve payments speed which also reducing cost. AI can be further leveraged with blockchain to further reduce the need for human input – e.g. image recognition for financial documents. Given the data transparency and data traceability that blockchain ensures, it can further enable validation of client transactions against fraud and AI based behavior analytics to enable real time response.
The future of B2B payments will be powered by Real-time payments, extensive data, advanced analytics, and hyper-customized client insights. The qualities that drive success in the commercial payments business will change in the future, due to rapid advances in data capture and technology. As the B2B payments space awaits it's own UPI moment , AI will play a huge role in accelerating the pace towards the same.
*Source: https://www.pymnts.com/tag/b2b-payments/
Title picture: freepik.com