Insurance Business Model: Digital Transformation
3AI December 10, 2020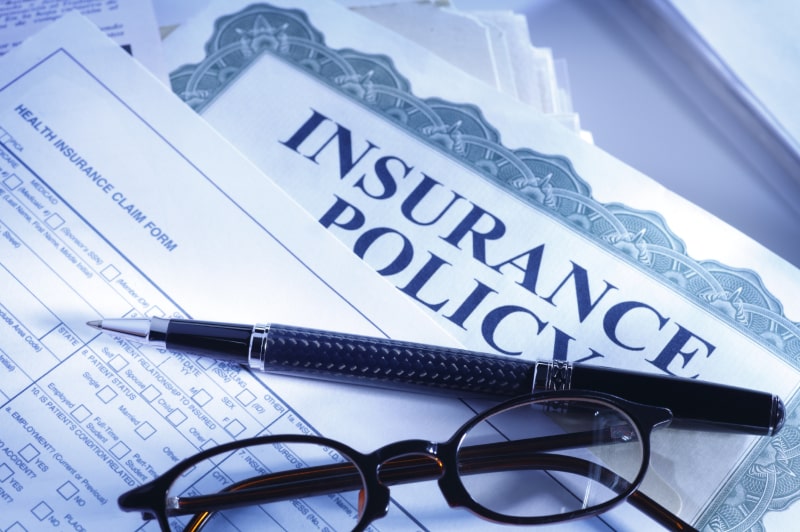 Insurance companies face conflicting challenges. They must contend with continuing instability in financial markets, low interest rates, increasing acquisition costs, changing regulation and catastrophic losses from ongoing natural disasters. Yet the global insurance market shows unprecedented growth potential, whether it is the sizable global population moving into retirement with greater life expectancy and health protection needs or the massive emerging markets of South America, Asia and Africa demanding the full suite of insurance products. But the toughest challenge faced by the insurance sector is the one that is transforming consumer behavior and business models – digital technology.
Digital is the new market of force that is driving a massive change in the consumer expectations. It will require a different set of skills, culture and measurement. Let's try to understand how the digital agenda is reshaping the sector and to what extent life and non-life insurance companies are grasping and exploiting the shift to digital.
Insurers acknowledge their current low levels of digital maturity and the need to take action. Insurers trail the entire digital spectrum: customer engagement, use of analytics and adoption of mobile and social media. Almost 80% of respondents do not see themselves as digital leaders, believing instead they "only play the digital game" or are "still learning to use digital capabilities for competitive advantage".  Also, the companies have high digital ambitions – but are they grounded in reality Insurers aspire to future digital leadership; however, attaining their goals will require significant – and rapid – improvement to close the current gap. By their own admission, more than two-thirds feel they have delivered some easy quick wins, but they have not made transformational progress to realize their ambitious digital objectives.
Also, a prominent trend that is being evident more and more is that Insurers are holding themselves back. Internal factors like legacy technology, slow pace of delivery and culture constraints, not the external market, are hindering progress. Focusing on key enablers such as culture and innovation will release significant future value and enable companies to better grasp digital business opportunities as they arise. Also, the major play is about retention through improved customer experience. The two biggest drivers of digital strategies are "enriching the customer experience" and "regaining more direct control of the customer relationship", far ahead of "attracting prospective customers and increasing sales. " While the cost of acquisition continues to rise, retaining existing customers is an increasing necessity and should be critical and measurable benefit of any improvement in the customer experience, digitally enabled or otherwise.
Distributors are digital customers too. Respondents consistently cite intermediary and agent channel strength or resistance as one of the top three inhibitors in implementing their digital strategy. But distributors face the same challenge as insurers – respondents believe that "improving the efficiency and quality of interactions with customers" will be the most important use of digital for intermediaries and agents over the next three years. Sharing the benefits of investment in digital and communicating a clear mutual value proposition to deliver a better customer experience will help to minimize channel conflict.
Analytics are critical to digital success. With technology changing so rapidly, insurers need new skills to exploit the digital challenge. Analytics capabilities (segmentation, customer data and predictive modelling) emerged as the most in-demand skill set in both sector (and most strongly in non-life), followed closely by technology and marketing capabilities. In our early experience, many organization do not deliver analytics capabilities early on, but they are a prerequisite for extracting maximum value from digital investment.
Insurers need to embrace the mobile and social media wave. Current focus of mobile products and services is limited. But with mobile and tablet use growing exponentially, neglecting mobile is turning one's back on the future. Similarly, insurers could be taking social media more seriously, recognizing its value as a relatively inexpensive marketing tool and a means to engage with and influence skeptical, digitally savvy younger consumers.
Measure to deal with a Digital Model
Companies must plan immediately to keep pace with competitors and protect their core business. As they focus  on fixing the basics and addressing customer "pain points," they also need to make sure that key enablers for the future – such as an analytics skills base – are in place. Organization can start by taking these steps:
Create a digital strategy and clearly define ambition
Map out the current and target state of digital maturity and create a roadmap to get there. Determine the vision by looking outside the industry, recognizing that leadership may not be an option in every dimension due to cost, competitive positioning or strategic business rationale. Communicate the strategy and ambition to staff, agents, partners and customers to help manage expectations.
Identify initiatives that deliver the most upside
Leverage customer experience data and analytics capabilities to identify where best to focus digital spend rather than making potentially inaccurate assumptions around customer needs. Reconsider spending on non-core digital technology that may not deliver maximum benefits.
Help distribution partners develop digital capability by sharing resources and expertise
If customers are to have positive brand-affirming experiences at every touch point, the effective integration of all sales and services channels is essential. Existing channels will need to change and adapt; otherwise, digital will simply complicate the process and frustrate customers.
Leverage digital investment and expertise to enhance capabilities of intermediaries and agents help them become "agents of the future" to deliver long-term value. Provide agents and intermediaries with digital analytics, tools and service to improve customer segmentation, sales and promotional targeting and controls. Segment your distributor database to focus on those partners who are willing to embrace digital.
Frame the investment argument for digital
Shft executive board focus from short-to-long term decision making; the industry has historically centered around new business and market share, not on deriving value from the in-force book – digital can be part of this shift. Recognize te potential disconnect between front-office distribution and the CFO's agenda. Find an acceptable balance of spend between retention versus acquisition. Also, increase focus and investment over time through analytics capabilities. Present the business case as an enabler to deliver the wider strategic agenda to support customer, regulatory and financial initiatives.
Develop mobile functionality
Mobile represents a new medium for purchase and transaction. With the number of people using mobile banking due to top one billion by 2017, mobile increasingly is becoming the preferred payment tool. Early engagement in mobile offers significant opportunities: enhanced loyalty by offering extra convenience, increased retention through more convenient access to renewal, stronger brand positioning by differentiating oneself as an innovator and earlier adaptor, and enhanced efficiencies (e.g., use of mobile to manage claims incidents and processes).
Develop mobile and tablet skill sets, products and services to bring mobile capability up to online functionality in target areas, selected on the basis of robust customer analysis. Measure effectiveness of pre-existing and new apps to make sure they deliver to the customer – and the company.