Europe based manufacturing client
Problem Statement
A manufacturing giant runs its IT Support center operations from multiple locations. With various LOBs, Languages, Teams, and Geographies. Due to an incumbent process, the demand queue was not properly managed.
Linear extrapolation was yielding a high error percentage for demand planning, the team wanted a much more correct volume estimate.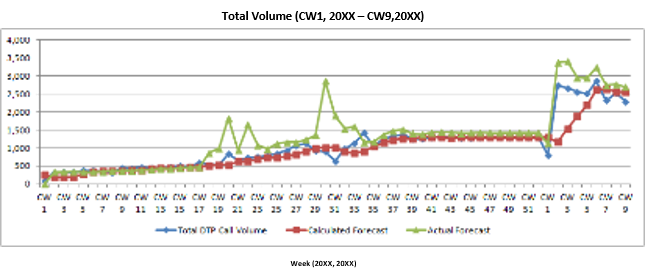 Analytics Led Approach
Methodology Comparison and Evaluation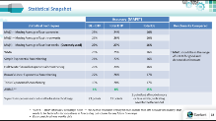 Event Class Suggestion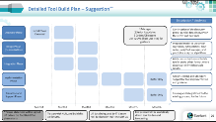 Part comparison of methodologies to evaluate the 'best in class' forecaster
Evaluation of the methodologies which yield the most believable forecasts
Critical Success Factors
High accuracy of forecasts, increase of efficiency by over 90% from the original forecast
Multiple LOB's utilized multiple models to evaluate the time patterns and estimates. A combination of methodologies ensured more flexible model
Demand planning effort for the IT Support teams went down significantly to yield much more efficient results and better shift planning
India's largest platform for AI & Analytics leaders, professionals & aspirants
3AI is India's largest platform for AI & Analytics leaders, professionals & aspirants and a confluence of leading and marquee AI & Analytics leaders, experts, influencers & practitioners on one platform.
3AI platform enables leaders to engage with students and working professionals with 1:1 mentorship for competency augmentation and career enhancement opportunities through guided learning, contextualized interventions, focused knowledge sessions & conclaves, internship & placement assistance in AI & Analytics sphere.
3AI works closely with several academic institutions, enterprises, learning academies, startups, industry consortia to accelerate the growth of AI & Analytics industry and provide comprehensive suite of engage, learn & scale engagements and interventions to our members. 3AI platform have 16000+ active members from students & working professionals community, 500+ AI & Analytics thought leaders & mentors and an active outreach & engagement with 430+ enterprises & 125+ academic institutions.