The making of a Data Science Leader – Journey & Reflections
June 20, 2021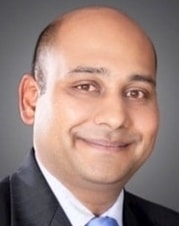 Nishant Chandra
Senior Director – Data Products
VISA
Data Science leader plays a critical and strategic role with continuously improving the business's data analysis model, creating industry-leading performance through leveraging of new and creative data-sources, and employing the latest in machine learning and ensemble algorithmic techniques. Data science leadership requires continuous & new skills for success and the roadway to becoming one is an arduous journey.
Nishant aka Nish earned his PhD in AI from Mississippi University and he will unravel his professional journey of becoming a top notch data science leader with ample anecdotes from his professional pathway – VISA, AIG, 24/7 …coupled with demystifying the existing data Science landscape, adoption, trends and forthcoming career opportunities. Nish will also share the secret sauce of data science leader code of success with a playbook approach.
The session will be moderated by Sameer Dhanrajani, President – 3AI . A must attend session for data science aspirants, enthusiasts and professionals !