Which Startup Ecosystem Attracted Higher Investments in 2020? – Bangalore or Delhi NCR
3AI January 8, 2021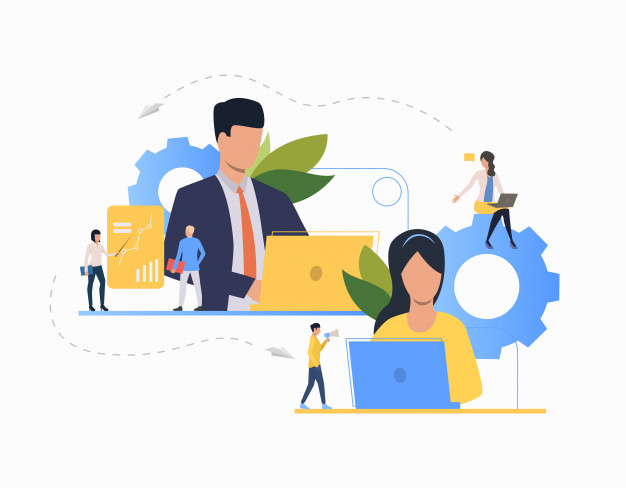 Bengaluru continues to be ahead of Delhi NCR in terms of total funding raised by startups located in these cities The pandemic saw funding across the top startup hubs like Delhi NCR and Bengaluru drying up But both cities gave the country a steady influx of unicorns in 2020, keeping the interest of investors alive
The year 2020 has been unprecedented for businesses and clearly the Indian startup ecosystem was not immune to the disruption that came with the Covid pandemic. Overall investor sentiment took a beating in 2020 and compared to 2019, investments fell by 10% to $11.5 Bn. As India tried to ensure a better ranking in ease of doing business, a StartupBlink report for FY2020, which tracks startup ecosystems, revealed that compared to its 17th rank in 2019, the country slipped six places to 23rd in 2020. The best cities for startups in the country — Bengaluru, Delhi NCR, Mumbai and Hyderabad — continued to hold the 14th, 15th, 22nd, 96th spot.
Coming to domestic rankings, despite a slew of reforms in the last few years, we witnessed India's Silicon Valley Bengaluru slipped nine positions in the national ease of business rankings to the 17th spot in 2019. During the same time, Delhi's position improved from 23rd to 12th position. The ease of doing business ranking is based on parameters such as construction permit, labour regulation, environmental registration, access to information, land availability and single window system.
In the old rivalry between Delhi NCR and Bengaluru, this was seen as a setback for the latter, which has been attempting to woo domestic and foreign investors by implementing several reforms including a new IT policy introduced in 2019. Meanwhile, Delhi chief minister Arvind Kejriwal kickstarted the consultation process for Delhi's new policy for startups in a meeting with industry leaders in August 2020. Delhi NCR (which also includes parts of Haryana and Uttar Pradesh) attracted startups from sectors such as edtech, fintech and enterprisetech with several startups also repurposing their solutions to offer Covid-related solutions. 
Bengaluru Vs Delhi NCR: Which Startup Hub Ruled This Year?
According to data compiled by Inc42 Plus, the total startup funding in 2020 in Bengaluru reduced by 2% to $5.2 Bn from $5.3 Bn in 2019, while Delhi NCR witnessed a 20% dip in funding at $3.6 Bn in 2020 from $4.5 Bn in 2019. This was Delhi NCR's lowest performance in terms of fund raising over the past three years.  
While Noida-headquartered Pine Labs became the first unicorn of 2020 after its corporate round led by New York-based financial services major Mastercard, Bengaluru witnessed majority of funding rounds led by a host of unicorns in the remaining part of the year.  Unacademy, with its Series F funding round worth $150 Mn in September 2020, led by Japanese multinational conglomerate SoftBank, joined another Bengaluru based edtech startup  BYJU'S in the unicorn club. Bengaluru-based payments gateway Razorpay also entered the unicorn club in October 2020 after it raised $100 Mn in its Series D round, led by GIC and Sequoia Capital India. 
In terms of number of funding deals, Bengaluru was way ahead of Delhi NCR in 2020 although both hubs reported higher numbers of deals this year. The last time Delhi NCR had scored over Bengaluru was in 2016, when post demonetisation there were massive investments across fintech startups in the region, including Noida-based Paytm, Gurugram-based MobiKwik among others. 
The combination of being a metropolitan city and the national power centre gives Delhi NCR a competitive edge over Bengaluru in several regards including purchasing power and addressable base, yet Bengaluru continues to score over the city for a plethora of reasons, including the culture and presence of large talent base in the city. 
Fintech startups received the highest amount of funding in Delhi NCR between 2014 and 2020 accounting for 20.6% of the overall investments in the region, followed by ecommerce startups at 17.6%. Traveltech received 15.2% of overall funding in 2020, followed by cleantech (15.1%), consumer services (11.4%), logistics (5.9%) and others (14.1%).  
But with a massive software oriented workforce and much higher tech adoption rate among average citizens and businesses, Bengaluru continues to dominate the Indian startup ecosystem in terms of facilitating innovative startups in tech-intensive fields such as AI/ML, emobility, IoT and others. Startups like Flipkart, Bounce, Ola, BYJU's, Postman, Udaan, and Zerodha have helped keep the funding scene active in the city.. This has also helped ecommerce startups to flourish in the city with 30.8% of the startups falling under this category and accumulating a third of all the funding raised between 2014 and 2020.
Rohit Sen, Co-founder and CEO, NIRA, a fintech lender based in Bengaluru said that from simply providing workspaces for startups the city has gradually reached a point where space has been highly commoditised. "Entities (government or businesses) looking to work with startups have to provide a wide-ranging value proposition (beyond workspaces) to stand out from the pack," says Sen.
He also added that with new and thriving startup ecosystems popping up in many Tier 2 cities, more founders can launch their startups in their hometowns now than ever before.
Rest Of India Is Catching Up
Ashneer Grover, CEO and cofounder of Delhi based fintech company BharatPe, says that Delhi NCR and Bengaluru hubs still offer startups the best access to a combination of consumers, talent and regulatory bodies making these the ideal locations. "Especially for fintech, one needs a strong retail market, access to regulators and a strong network of engineering institutions where they can hire innovators from. These will continue being the top criteria for startups to choose their locations," says Grover. 
In 2020, Bengaluru added 6 new unicorns compared to two unicorns from Delhi NCR. But three unicorns were also added across Pune, Mumbai and Chennai. In fact, even among Indian soonicorns and unicorns, the list is getting populated with startups hailing from cities like Pune, Mumbai, Ahmedabad and Chennai. The small-town startup list includes names like BillDesk, Druva, Icertis, and Zoho among others. This indicates that entrepreneurs across the country are increasingly serious about putting their regions on the map and state governments are taking note.
Picture from freepik.com