Accentuating customer experience: Digital Chat Agents & Chatbots
3AI May 10, 2021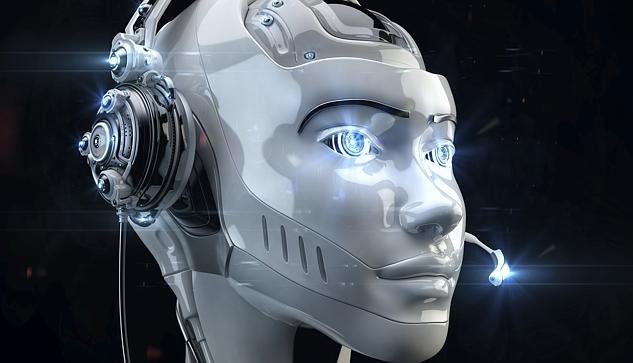 As e-commerce (and retail in general) becomes increasingly global and competitive, business leaders understand that AI can be a valuable tool in reconnecting with consumers. AI has the power to analyze huge amounts of data from numerous sources, including human behaviors and emotions. This can then be used to create more meaningful customer experiences.
Take, for example, the first social robot for the home, Jibo, designed to help you with a range of tasks. It connects to your calendar and other devices as well as the internet in order to act as a personal assistant. Jibo uses artificial intelligence technology to learn your habits and serve you accordingly, as well as using emotions to react and relate more effectively.
We are also seeing companies such as Hilton Hotels looking at how robots can assist with their customer service experiences. Connie is a concierge robot who interacts with guests and answers their questions in a friendly and helpful manner. The more guests that Connie interacts with, the more she learns about how to assist customers. Connie utilises IBM Watson technologies to understand natural speech and provide guests with a comprehensive view of local attractions.
Another example is The North Face's bot which is trying to recreate the experience of a store where you are asked 'Hi can I help you shop for a jacket today?' The bot then asks where and when you will be using the jacket, before coupling that information with weather predictions and other data to help you select the best jacket.
While it is easy to get overexcited about AI, we still have situations where 85% of enterprises are not sharing data within their own sales teams. The new E-consultancy/IBM Watson Marketing report revealed that only 6% of companies think that dark data (unstructured) and dark social are barriers to building a joined up view of the customer journey. Yet Jeremy highlighted that 88% of consumer conversations are happening in private messaging apps, meaning brands and marketers are largely left in the dark.
AI has the power to analyse huge amounts of data from numerous sources, including human behaviors and emotions. This can then be used to create more meaningful customer experiences.
Does customer experience (CX) analysis need an AI-upgrade?
On a basic level, customers aren't going to shop at or buy from a company if they don't have a good customer experience (complete end-to-end). But the customer experience can be incredibly complicated, involving everything from the visual appeal of the product to the way a customer service representative walks them through a technical problem. Thus, a huge pain point is created for businesses in that they need to sort through the nuances and make informed decisions at the executive level and positively impact the end-user.
To streamline the process and help customers to have a good experience on their own terms, Companies are turning to artificial intelligence. The new AI Chabot can help customers get the answers they need. However, instead of chatting with a human, customers are communicating with a machine that uses trends and previous knowledge to provide the right answers.
One area where artificial intelligence tends to lack is with emotional connectivity. Several companies have been working on building a better emotional experience by mimicking the connectivity customers have when talking to and chatting with real customer service representatives. There are a number of challenges involved with artificial intelligence, including making sure the information is updated and accurate, that the experience meets customer satisfaction levels, and that the program meets the company's success metrics.
Fair value exchange
A more open and transparent relationship with the customer and the concept of fair value exchange sit at the heart of the customer experience in the digital era. When this is done properly, consumers are willing to share more because they recognize the value that they receive and have a degree of control over how brand interactions take place.
Many of these interactions are now managed by artificial intelligence, machine learning, Chabot and virtual assistants. As more of the consumer experience of a brand is driven by AI, the emphasis on fair value becomes even more important. And it's a crucial component underpinning the ability to build 'living brands' that adapt and evolve with every consumer interaction. As such, this becomes a powerful potential source of competitive differentiation.
AI becomes the face of the brand
Some of the leading digital businesses are already securing significant advances in their use of AI for everyday dealings with the consumer.
In only a few years, it's likely that most interactions won't require a keyboard. Instead, they will be based on voice, gesture and augmented or virtual-reality interactions. And as screen time declines, the ability to 'own' an interface will become a critical goal and a potential source of disruption.
Of course, using AI interfaces as the primary source of interaction and a key source of data needs to strike a balance between offering 'cool' features consumers' value and safeguarding against 'creepy' intrusions that turn customers off.
This reinforces the need to give consumers a degree of control that goes beyond simply setting channel preferences to provide a deeper understanding of how and when communications take place. It means that the 'right time' rather than 'real time' becomes the key attribute consumers appreciate and respond to.
Moving forward
So what do organizations need to think about when integrating AI as their spokesperson and first point of contact with the customer?
The right operating model and governance:
Pervasive use of AI to support the customer experience requires a radically different approach to operating models, processes and governance. Entrusting customer data to analytics, machine learning and AI requires the right kind of robust capabilities and controls.
Evolving the data supply chain:
Having AI, machine learning and analytics as the drivers of the customer experience relies on collecting enormous amounts of data. This data can be internal, external, structured and unstructured from right across the value chain, as well as being augmented from other sources. In addition, overlaid on this is 'derived data' and consumer insight. Making all this work together depends on a sophisticated and evolving data supply chain to feed the AI.
Keeping pace with changes in technology:
The sophistication of analytics, AI and machine learning is increasing exponentially. Techniques are in play today that didn't exist a few months ago. So it is essential to make the right choices regarding technology, and have solutions that can keep pace with a rapid rate of change.
People and machines working in tandem:
Tools and techniques need to be augmented with people. Human intervention and control must support AI and its adoption within these enterprises as it becomes the foundation for the customer experience. It's critical to test, learn and develop technology in ways that keep in step with the lightning-fast pace of change.
Finally, the Future Preconditions?
As AI takes over Customer interactions completely, the terms of interaction and mutual regard will come to focus. It seems as though AI robots will soon also have human rights. The European parliament has urged the drafting of a set of regulations to govern the use and creation of robots and artificial intelligence, including a form of "electronic personhood" to ensure rights and responsibilities for the most capable AI.
We may soon be marketing to machines that also have human rights.