AI for enhancing Business Metrics
3AI May 16, 2019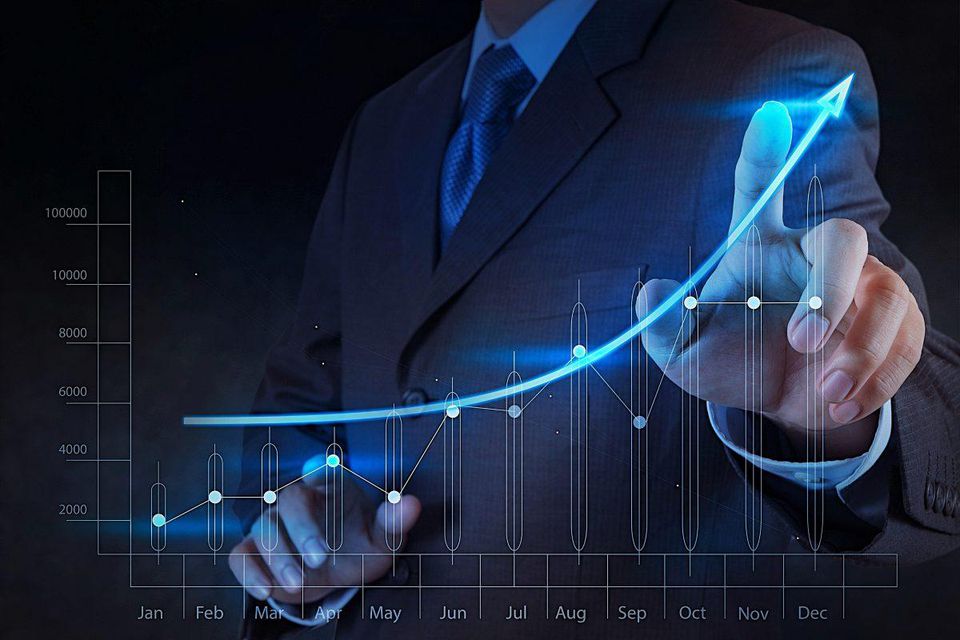 As is the case with investments in any other area of technology, AI needs to deliver demonstrable impact to business top line and bottom line. In today's competitive landscape of business, enterprises are expected to measure the incremental ROI for every expense and every investment made – technology or otherwise. The case of Artificial Intelligence is no different. It is critical that technology and business leaders demand ROI impact for this technology in order to foster its growth and justify its proliferation in business.
To be sure, there are two key areas where Artificial Intelligence can contribute immense value; Increasing top line figures by unlocking new revenue streams and improving the bottom line through efficiencies in operations. Needless to say, top line gains eventually percolate their way into showcasing bottom line improvement – but for the purpose of this post, we'll refer to bottom line impact as areas where AI brings in cost efficiencies by helping organizations reduce their overall cost of operations.
Artificial Intelligence driven applications can have a discernible impact on business top lines and bottom lines and help organizations unlock ROI from their implementation.
AI-Powered Topline Growth
Artificial Intelligence-led applications have huge potential to add to top line revenue growth for any organization. Typical AI interventions for this purpose range from improving the effectiveness of marketing and sales functions, improving customer loyalty through laser-guided customer experience initiatives and direct and indirect data monetization.
New Revenue Streams Enabled by Data Monetization:
Business leaders need to realize AI's potential to unlock new sources of revenue in addition to improving customer targeting and loyalty. One of these ways is data monetization. What is data monetization? Simply put, data monetization refers to the act of generating measurable economic benefits from available data resources. According to Gartner, there are two distinct ways in which business leaders can monetize data. The most commonly seen method from the two is Direct Monetization. The way to realize value from this avenue involves directly adding AI as a feature to existing offerings. Companies like Nielsen, D&B, TransUnion, Equifax, Acxiom, Bloomberg and IMS run their business on licensing their data in a raw format or as part of their application infrastructure. With emerging Data-as-a-Service models and the application for direct insight delivery through intelligent application of AI, direct data monetization is simpler than ever. By wrapping insights alongside the data source, vendors can create a symbiotically powerful exchange of information for both the buyers and sellers of data. On the other hand, Indirect Monetization involves embedding AI into traditional business processes with a focus on driving increased revenue. A popular example of this is corporations who come out with branded, paid-for reports based on the data they own. For instance, professional services companies such as Aon, Deloitte, McKinsey, etc., regularly bring forward insightful industry and function-specific reports based on the data they collect as part of their consulting assignments.
Enabling Intelligent Marketing and Sales
Many of the most prominently cited successes of AI-enabled business transformation comes from the marketing and sales arena. Sales and marketing are constantly on the forefront for exciting inventions in AI since they contribute directly to top line growth. Use cases discovered in this arena span social media sentiment mining, programmatic selection of advertising properties, measuring effectiveness of marketing programs, ensuring customer loyalty and intelligent sales recommendations. AI also has huge potential to drive businesses to explore and exploit eCommerce platforms as a credible channel for sales and to help drive the digital agenda forward. Available tools are helping drive better customer conversions on eCommerce properties – by analysing the digital footprints (clickstream, etc.) of prospective customers, persuading them into making a purchase. In such use cases, AI helps improve personalization at the point-of-purchase, improve conversions and reduce cart abandonment. Marketing and sales use cases today are pretty much at the epicentre of an AI disruption and business leaders need to uncover more use cases that can help drive effective top line growth.
AI Redefining Customer Experience
Customers are the epicentre of every successful organization. Today, we live in times where customers have numerous competitor options to choose from while the switching costs for customers are increasingly lower. Given this scenario, for businesses to win with their customers they need to have a smarter approach to customer experience management.
We have progressed well beyond pre-programmed bots addressing frequently asked questions. AI-enabled systems today go further and provide customers with personalized guidance. The travel and hospitality industries, for instance, are ripe for such disruptive innovations. In many cases, we see chatbots that help customers identify and recommend interesting activities and events that tourists can avail. When applied with human creativity, AI can ensure this redefined understanding of customer experience, while maintaining a lower cost of delivering that experience.
AI for Improving Bottom Line Performance
At an operational level as well, AI can help organizations run a more efficient business. For instance, corporations across industries need to find innovative and fail-safe ways to reduce the cost of manufacturing as well as capping their outlay on the supply chain network. AI-centric solutions can drive down the turnaround time for talent acquisition and transform other facets of the Human Capital function too.
AI Driving Operational Efficiencies
Traditional manufacturing processes are now increasingly augmented by robotics and AI. These technologies are bringing increasing sophistication to the manufacturing process. The successes combine human and machine intelligence making AI-augmented manufacturing a pervasive phenomenon. Today, business leaders in the Industry 4.0 generation need to seriously consider planning a hybrid labour force powered by human and artificial intelligence – and ensure that the two coexist by implementing the right policies and plans in place.
Smarter Supply Chains Powered by AI
Orchestrating a leaner, more predictable supply chain is ripe for an AI-led disruption. We are witnessing not just new products and categories but also new formats of retailers proliferating the industry. This varied portfolio of offerings and channels requires corporations to manage their outlay efficiently on the overall network responsible for the network that manages the entire process from procurement and assembly to stocking and last mile delivery. Multiple use cases exist that leverage multi-source data from internal and external repositories, combining them with information from IOT sensors. AI algorithms are then applied over this combined data infrastructure with the objective of helping business users quickly identify possible weaknesses/flaws in the process such as delays and possible shortages. Business leaders are constantly on the lookout for solutions that can directly lift their bottom line by bringing in more intelligence and automation to their supply chain networks – thus unlocking savings for their businesses.
An Artificial Facelift for the Human Resources Function
The human resources function has historically been considered a cost-center in organizations. In addition to bringing down the costs associated with talent acquisition and management – AI would also help HR teams become leaner, more organized and reduce the turnaround time for talent acquisition. AI interventions are being seen in the areas of employee engagement and attrition management, but some of the most exciting use cases come from the talent acquisition area within the HR function. Multiple organizations are already working on solutions that can eliminate the need for HR staff to scan through each job application individually. By using AI intelligently, talent acquisition teams can determine the framework conditions for a job on offer and leave the creation of assessment tasks to Artificial Intelligence-powered systems. The AI-empowered system can then communicate the evaluation results and recommend the most suitable candidates for further interview rounds.
One of the key reasons why AI is in vogue today is the demonstrable ROI impact that it promises to bring to business processes. With greater computational power and more data, AI has become more practicable than before, but what will sustain its growth is how much incremental value it can eventually unlock for businesses across the globe and power new revenue models for businesses to tap into. It is critical that business and technology leaders earnestly kick off discussions around how to justify the impact of AI and mark down the key metrics that will be used to measure it. Partners and service providers too need to stay on top of finding ways to showcase measurable improvements that their software or services can bring to technology buyers. This will enable the entire AI ecosystem to flourish. 
Related Posts
AIQRATIONS