Demystify Blockchain – Tokenomics
July 4, 2021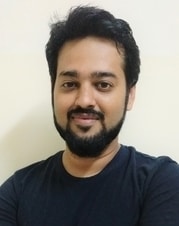 Kamlesh Parikarath
Blockchain Architect, Persistence
Initial Coin Offerings (ICOs), Distribution & Incentivization, Arrival of Decentralized, Trustless Networks like Blockchain has created disruption in the most centralized yet pervasive systems like money.
But cryptocurrencies also require their own monetary policies albeit different from the traditional one. Tokenomics at the very core defines the policies surrounding the token issuance, distribution and incentivization to make a token pervasive in its perception and implementation around a set purpose. But its cooler application might be how to make your own tokens popular and increase its market value. What to keep in mind before your token launch (ICOs)?
Kamlesh Parikarath, A Blockchain expert & 3AI thought leader & mentor will cover the basics of Tokenomics. In the second of three series trilogy, Kamlesh will unravel the supply & demand characteristics of cryptocurrency and will the interpret the highly disruptive technology behind it. A must attend session !