Hot Spot Analysis
3AI September 6, 2020
Talent Analytics
Problem Statement
The Dynamics of Change in Application usage pattern of users depend on many factors like the Behavior & attributes of users as well as Seasonal Factors like Duration of the month, Time of the day.
An Approach to increase and improve engagement of users on Social Platform through Application Recommendations with real time change based on User behavior.
Analytics Led Approach

Business Impact
Patterns identified and new business rules obtained from the analysis.
Establish rules to be implemented in the system based on transaction amount, expense type and associate profile.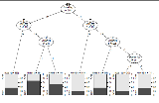 Critical Success Factors
Easily implementable Rule Based Algorithm whose results have been validated through Statistical Methodology.
Real Time Monitoring of the Algorithm for Optimum Performance.
More Dynamic and Adapts to change in user Behavior to provide Recommendations.