How SMBs can leverage AI
3AI March 27, 2019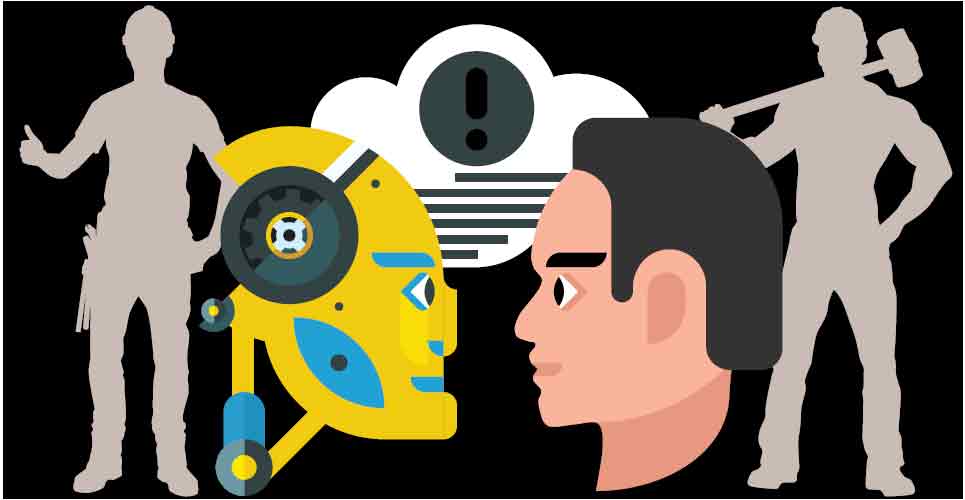 A robust ecosystem for small and medium enterprises is one of the key indicators of economic vibrancy and entrepreneurial energy in a nation. India's entrepreneurial spirit was given a massive boost after liberalisation in the early 90s. These norms ended the draconian 'Licence Raj' that kept the lid on the business aspirations of the average Indian. With improving access to capital, heightened ease of doing business and a galvanised ecosystem that provides mentorship and guidance to fledgling startup founders, the small and medium enterprise (SME) sector has been riding high over the past couple of decades. Now with Artificial Intelligence (AI) in the mix, SMEs will be given another boost – through reduced cost and improved efficiencies in how they run, operate and succeed.
There is no doubt that AI will be an important gamechanger for the SME sector. Startups today are much more data-rich than before and understand the value that can be unlocked through intelligent deployment of advanced analytics. They understand that a data-driven understanding of their business landscape will far outweigh heuristic methods in the dynamic environment in which their enterprises operate. Further, with lowering cost of adoption, increased focus on the SME industry by incumbent analytics/AI vendors and partners, we have a perfect storm of sorts for the sector to derive the exponential benefits of this technology. Let us look at the areas where AI can deliver a strong, demonstrable impact on the sector and how such businesses can get started on their AI journey.
Galvanising SME Operations
When run on the right data set, AI can work its magic in providing untold operational benefits to SMEs. The case for AI in the startup sector is much stronger than it is for their larger corporate counterparts. The reasons for that are two-fold. First, startups typically operate on smaller budgets – which means that they need to automate as much as they can to reduce costs associated with a higher headcount.
Secondly, startups by their very nature are extremely nimble, allowing them to experiment rapidly with new, innovative technologies. This twofold advantage means that AI vendors as SMEs need to have a robust strategy in place to work together and uncover the latent advantages offered by this technology. Here are a few areas where AI can specifically help startups galvanise their operations.
• Predictive maintenance: SMEs, especially in the manufacturing segment, can unlock huge benefits in the production process using AI. With sophisticated algorithms monitoring machine health, AI can help reduce the downtime in production schedules by accurately modelling when a critical machine is likely to go down, allowing businesses to better plan demand fulfilment.
• Supply chain and logistics: A major drain on the revenue of nascent businesses is the cost associated with procurement of raw materials and delivery of finished products. By using AI and third-party location data, SMEs can plug this drain by powering faster and leaner delivery schedules. Similarly, demand planning and order fulfilment will get a big boost as SMEs learn how to forecast accurately through machine learning models, thus reducing the waste that entails unused, unsold and unutilised inventory.
• Marketing and sales: Multiple SMEs tend to go under because they take on much large corporations with massive sales and marketing budgets. AI can help these startups level the playing field. By using data from each prospect interactions as well as leveraging emerging breakthroughs in the field of programmatic advertising, AI can help fine-tune the marketing programs of startups and help deliver better ROI on their spend. Similarly, through an improved understanding of their territory, AI can provide laser-guided focus to sales people on which prospects to focus on and what approaches can deliver the best results.
• Customer service: Where large enterprises can afford to outsource customer service operations or even bring them in-house, SMEs do not have these advantages. In today's environment, customers are shown to be more loyal when provided with a superior customer experience. AI can bridge the gap between customer expectations and the constrained budgets available to provide those. With intelligent assistants, SMEs can navigate common questions and complaints put forth by customers and provide a superior customer service at much lowered costs of delivery.
• Talent acquisition: SMEs often have vastly varying needs for talent. For instance, those that are on a strong growth trajectory need to staff their companies rapidly before the competitive advantage they offer slips. Those that are on a slower curve also need to make sure that they hire candidates with the right mix of experience and attitudinal attributes to ensure the smooth functioning of their business.
AI can help reduce the time taken to identify the right candidates by rapidly screening resumes to identify the best fit for the needs of the business. Further, with the right data and training, AI can also administer relevant tests to candidates and grade their performance, thus reducing the requirement of human intervention and time taken to screen good candidates.
Getting Started
Let us look at some of the key factors that business leaders need to keep in mind as they get started on their AI journey.
• AI starts with data: The first consideration before planning an AI intervention is to understand whether high quality data is available for AI to work its magic. Without the right data sets, even the best algorithms can go awry. It is essential that business leaders ensure that their data repositories are sufficiently rich to get started on the AI journey.
• Identify the right problems: SMEs tend to be inundated with multiple issues of burning importance. It can be very enticing for business leaders to assume that AI is the panacea for all problems. That is not the case. Business leaders need to identify the right problem statements where AI can make a demonstrable impact and prioritise use cases that can be solved through AI. Scan the market for best practices and learn from peers to better understand what AI can do and what measurable benefit you can derive from AI-led interventions
• Set success benchmarks: For AI leaders, it is important to set a marker for the right expectations with business leaders. Hence, for the business to see continuous improvement in the results delivered by AI, it is critical to identify the right set of business metrics and expected performance against each of those.
Artificial Intelligence today has gone well beyond experimentation to now becoming a real game-changer in how businesses operate. AI can bring significant benefits to startups with improved efficiencies and faster operations. SME leaders looking for strong competitive advantages with respect to their peers would do well to harness the power of this technology and infuse it into their key business process to accelerate outcomes and grow their businesses.
Related Posts
AIQRATIONS