A Framework for Analytics & AI Value Realization
3AI April 17, 2021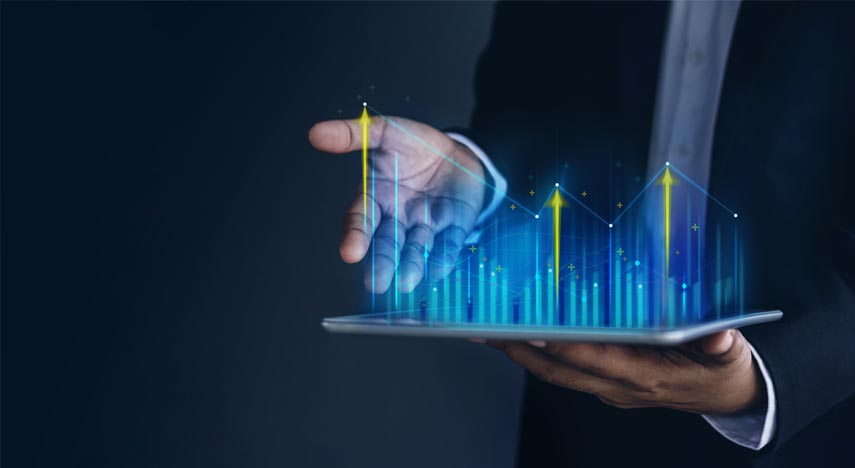 We're living in times of a great data paradox. One side of the paradox is the explosive growth of data in and around us. Here are some facts reported in IDC's Global Data Sphere to corroborate this:

– 59 Zettabytes – total volume of data processed in the year 2020
– 26% CAGR – the forecasted growth rate of data through 2024
– 41.6 billion – connected IoT devices by 2025

The other side is a damning statistic that should give every analytics and AI practitioner sleepless nights:

– The average rate of BI and analytics adoption remains at about 30% of all employees

So if an organization spends $5 mn on analytics and AI initiatives annually, only about $1.5 mn out of it is usable. And we haven't even got to the "actionable" part yet!
At Course5 Intelligence, we address this gap by engaging our clients in ongoing conversations around continuous improvement of their analytics & AI capabilities to deliver value to the business through Course5 Phase 0 – our Analytics & AI Consulting Framework. The methodology involves an immersive process of empathy-building and design thinking to identify Insights- pains, gaps, and needs faced by multiple stakeholders, potential use cases and solution options to solve for the needs, and building a roadmap for the solution along with a business case. In almost every Phase 0 engagement we drive with our clients, the most important question we get asked by CXOs, VPs and Senior Directors is: "Is there really value that can be realized in deploying AI-based solutions? What is the business case?"
An Analytics & AI Value Realization Framework
Using our 3-dimensional Analytics and AI Value Realization Framework, we help our clients realize value from their investments in AI-powered solutions, products, and analytics consulting capabilities.
Related Article  Redefining Banking Industry Part 2: The Adoption of Analytics
Speed-to-Insights – Allows clients to save on the redundant non-value-add time that business professionals are forced to spend wrangling data into shape so that they can arrive at Insights. Our research spanning more than 40 client interviews and conversations pegs that figure at 35% to 50% of available time.
Trust-in-Insights – Drives lift in critical metrics due to the high degree of client confidence and trust with regard to accurate, reliable, repeatable insights enabled by Course5. A forecasting model that improves accuracy from, say, 60% to 70% has a direct impact on inventory planning and therefore on inventory-carrying costs
Depth-of-Insights – Helps clients improve revenue and cost metrics through Insights that did not exist at all before, or with deeper insights than the client had expected in the first place. Depth of insights also empowers clients with the ability to predict out-of-stock situations for the next 7 days and plan rerouting of stocks for order fulfilment to avoid loss of sales, as well as the ability to plan spends on specific marketing vehicles on Amazon/other online marketplace promotions to generate a lift in sales.
The building blocks of operationalizing the framework
In our experiences, while there are multiple factors that go into helping organizations realize value from their Analytics & AI efforts, the following are absolutely critical to building the right base for sustained excellence:
Strategy Alignment: The first step is to ensure that the analytics organization gets a very clear understanding of the organization's strategy, goals, and objectives for a planning horizon of 3–5 years. The broad objectives of enhancing revenue, reducing cost of doing business, and/or improving customer satisfaction need to be further broken down into Level 2 goals of new product introductions and revenue goals, supply chain optimization goals, eCommerce channel revenue goals, etc. These goals become the North Star for the analytics teams as well as various commercial teams to align on.
Metrics Definition: Having aligned on the goals, the next step is that the commercial teams and analytics teams must agree on "What does 'good' look like?" and "What is the metric that indicates this good?" During this process of discovery, you may realize one of multiple possible challenges –

The metric that represents "good" does not exist today
The metric is not being computed in the right or standard way
The metric is not being considered in the decision-making process
Related Article  London Stock Exchange to Acquire Refinitiv for $27 billion
Based on your findings, it is important to build alignment on Metrics definitions.
Value Champions Empowerment: Value realization is as much about strategic thinking as it is about the everyday discipline of continuous improvement. And in order to move the needle, a business transformation lead—who wears the multiple hats of a value realization specialist, an Analytics & AI strategist, a problem solver, a collaborative engagement and customer success manager who navigates the journey from defining use cases to projecting improvements to metrics-based on estimations—is going to be a vital cog in the Analytics & AI wheel.
Continuous Improvement: Value realization is an ongoing commitment, not a one-time project. Having value champions is a first step in the people-process-systems triangle to get the ball rolling. The next key aspect is to empower the value champions to drive change management that allows organizations to embrace experimentation that Analytics and AI inherently brings with the results and outcome-driven approach that Agile methodology brings. Value is going to be found at the intersection of these 2 disciplines, and it is for the value champions to unlock the potential here.
Adoption: We started with an average adoption rate of ~30% for Insights, and argued that only $1.5 mn out of an annual spend of $5 mn was being utilized. Let's say we could increase adoption to ~40%. The annual spend utilized would be $2 mn. 50% would yield $2.5mn. However, that is just one part of the bigger picture. The million-dollar question (quite literally in this case) is the incremental value from taking decisions based on the insights. In our experiences, there is an exponential lift in actual values organizations realize out of these decisions as shown in the chart below.
Related Article  In Conversation with Satyakam Mohanty, Chief Light Bulb, Lymbyc
Exponential Rise in Value Realization with Insights-driven Decision-Making
As the adoption of your analytics & AI efforts (x-axis) increase, the value realized increases from about 2X at the 30% range going up to ~10X as you reach the 100% target of an Insights-first data-driven enterprise.
References:
https://www.businesswire.com/news/home/20190618005012/en/The-Growth-in-Connected-IoT-Devices-is-Expected-to-Generate-79.4ZB-of-Data-in-2025-According-to-a-New-IDC-Forecast
https://www.gartner.com/en/documents/3753469/survey-analysis-why-bi-and-analytics-adoption-remains-lo [Corroborated by our experiences and conversations with over 20 VPs and Directors of Analytics CoEs (Centers-of Excellence) from our Fortune 1000 client organizations as well as assessments and data exploration exercises conducted with these clients.]
About Course5 Intelligence:
Course5 Intelligence drives digital transformation for businesses through analytics, insights, and artificial intelligence. The company helps organizations make the most effective strategic and tactical decisions related to their customers, markets, and competition at the rapid pace that the digital business world demands. Course5 Intelligence creates value for businesses through 360-degree data convergence and actionable insight.
Title image: freepik.com