Listen to the Music: Analytics picks the right tone!
3AI November 10, 2020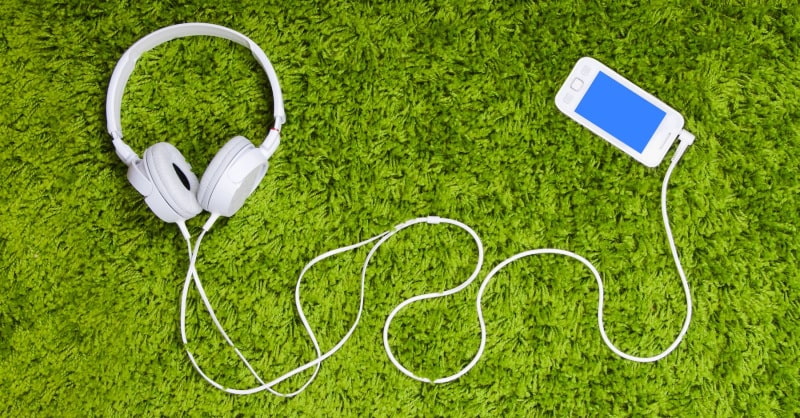 Music Industry underwent a massive shift by the advent of MP3 file compression standards, which enabled users to store tonnes of music and copy, store and transport it anytime, anywhere conveniently. This pretty much ate up on the revenues of record labels due to large scale piracy prevalent due to the ease with which music could be copied and transported. When fighting this trend proved futile, they tried to adopt by releasing CDs/DVDs and direct buying services like iTunes. Now there seems to be another shift happening, completely transforming the way consumers listen to music, accelerated by the advent of faster broadband services with better bandwidth capacity. Storing MP3 files are being replaced with the advent of Streaming Services which enables music to be streamed directly from Internet, yet again, cutting through the revenue of Record Labels and proliferating piracy. This has opened doors to several Popular Streaming Services who are once again trying to bring the system back to the delicate balance by creating a completely new music delivery model which enables legitimate purchase and listening of music by consumers, which also helps the cause of Record Labels.
The third wave of Music Evolution has been hit, and it brings capabilities of tracking Listeners Preferences using Music Analytics, which will help Record Labels to further get deep insights on listeners behavior and, leveraging the streaming services, provide them the music which they want to hear and help keep the transactions legitimate. Music Analytics can immensely help the cause of all the three stakeholders – The Streaming Services, the Record Labels, and the Listening Audience by providing manifold opportunities to leverage its potential to create a symbiotic relationship among all three, as described below.
Increasing User Base for Streaming Services
With a plethora of Music Streaming services available and on the rise like spotify, Pandora, shazam, YouTube, VeVo, Rdio, Vimeo, SoundCloud, etc. there is an intense competition for  acquiring the user base, since listeners tend to stick to a single streaming platform for the bulk of their audio play-time. Attracting the listeners would in turn require attracting top musicians, artists and record labels to their streaming platform and run several deals like platform exclusive album releases and singles.  In an attempt to attract top musicians back to their site, the streaming radio services are fast incorporating analytics to help record labels better gain insights on listening behavior of their audience.
Pandora recently announced its new Artist Marketing Platform, which will provide music artists and record labels on Pandora, access to listener data and a clear overview of the audience's listening preferences. AMP provides many insights to artists like daily updates on the number of plays, demographic and geographic data on their fans, how many listeners are curating their playlists, etc. To help leverage analytics, Pandora has announced plans to buy out six-year old music analytics service, Next Big Sound.
There are a number of other similar acquisitions in the sector. In March 2015, Spotify announced that it was purchasing Massachusetts-based firm The Echo Nest, dealing with music-data, while Apple purchased media analytics company Semetric, the company behind the Musicmetric music analytics platform, in January.
YouTube has come up with a new way to help artists plan their tours or sell their records. Apart from the number of views of a particular video, its analytics engine also shows precise numbers related to the following avenue:
Top Cities– It shows the music hotspots where the artists' songs are popular. This can be of high value for any artist to plan their tours and also request radio stations to play their tracks.
Top Songs– This will tell artists which of their songs are popular and will help them understand which type of music the audience likes from them. This can assist in working out future albums, music videos, radio tracks, B-side and such.
Aggregated View Counts– Apart from showing view count of videos , the Music Analytics also gives the number of views on any fan-made videos featuring artists' tracks. This is a great plus since record labels will be able to track videos featuring their music more precisely and learn from them about the type of music fans demand and like.
While they may not bring in the same profits that CDs once did, these streaming platforms, combined with analytics engines provide a far greater insight into listening habits. Whereas previously it was impossible to gather much information past the point of purchase, companies are now able to accurately track metrics like how often a song is listened to, when, and by who, giving them the capabilities using which they can predict which records would be a hit in the future.
Identifying target Audience for Record labels
as people listen to more and more music online , Record Companies are increasingly turning to analytics. Social media and a plethora of new online platforms now enable consumers to play music, curate their own playlists or music videos, or plainly follow their favorite artists. This help the Record Labels to scrape information regarding identifying who their target audience is and where they can be found,  which reveals a variety of factors that impact on their artist's sales.
Musicians are not shifting their focus from the decline in sales, to maximizing digital revenue from streaming and social interaction with fans. Various Streaming Platforms and Social Avenues contain different groups of audience following different genres. Following are some data points on it: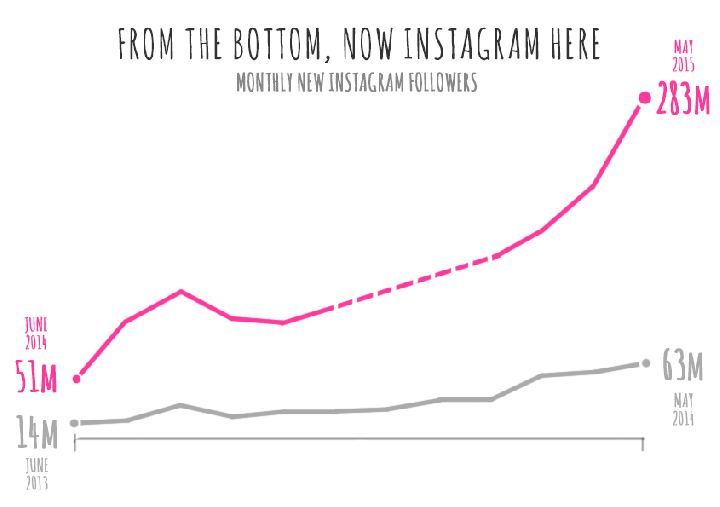 Instagram saw more than 280 million new followers for artists, close to six times the activity they were seeing less than a year ago – a multiple which speaks of the skyrocketing popularity of the social media as a means for interacting with fans.
Facebook has an uncanny amount of Latin genre followers. Over the course of past six months, Latin Genre made up only 2% of all activity for artists in general. On Facebook however, that number exceeds 5%, meaning that fans of latin artists are more engaged on Facebook than elsewhere.
SoundCloud's top ranking artists are a familiar mix of rap & electronic
YouTube counts not only the views but every time a user creates and uploads a fan-made video to YouTube containing Record Label's music, it identifies who that music belongs to, and how many times that video is viewed. This provides clear insights on the next-level engagement of listeners who not only like the music, but are actively uploading their own curated content surrounding that music. By breaking down YouTube detections on the track level by artist stages, one can figure out which songs have resonated the most with the audience.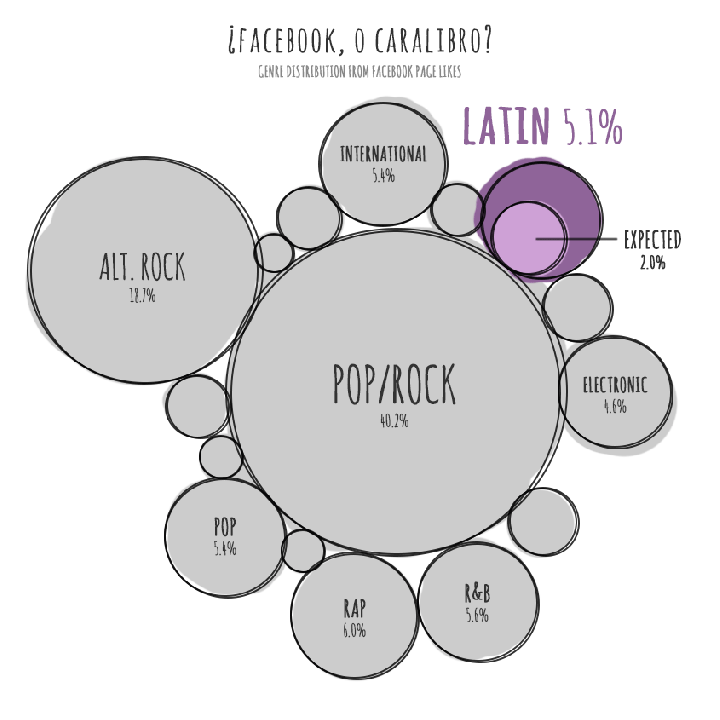 Music Discovery By Audio Recommendation Engines, for listeners
Analytics can make it easy for listeners to discover new music, but this require clear insights so as to suggest those tracks which have the highest probability of being liked by the user. Techniques like collaborative filtering using detailed metrics and deep insights to build a solid music discovery service is enough in itself to act as a competitive advantage for any Streaming Service.
APPROACHES TO MUSIC RECOMMENDATIONS
There are many different types of recommendation engines prevalent across music streaming services:
Humans Only
This involves manually attributing metadata to the tracks in detail. Pandora, one of the most popular music recommendation and discovery services on the Internet today, bases its recommendations on data from the Music Genome Project. The Music Genome Project assigns up to 400 attributes to every song. This has to be done by trained musicians and the process can take up to half an hour per song. Though this method is quite effective, this approach simply doesn't scale very well making Pandora's library feel kinda limited.
Algorithms Only
This music recommendation system is purely based on algorithms where software analyzes the fundamental properties of a song and makes recommendations based solely on the musical similarity between songs. Though this setup works well, but since it is oblivious to the cultural context of a song, this could cause unexpected results. For example, you may end up hearing Christmas songs in February as the algorithms simply can't understand the cultural context of your music library.
P2P Recommendations
This technically is not a real recommendation technology, instead, it purely relies on users following each other on the service and recommending new music to each other. For example, Lala, a music streaming service using P2P recommendations state that 70% of all the music listened to was new music that was not already in a user's music locker, and that 18% of new music listened to on the service is bought and added to collections.
Hybrid Approach
This approach, used by services like EMusic, which uses both algorithms and human input from experts, claim it will provide the best results for users. For eMusic, this means that the recommendations on the site are constantly fine-tuned by your own actions on the site, algorithms provided MediaUnbound, and eMusic's editors, which, together will constantly evaluate the resulting sets of recommendations.