Play to Win with Analytics: Applications in Sports
3AI November 9, 2020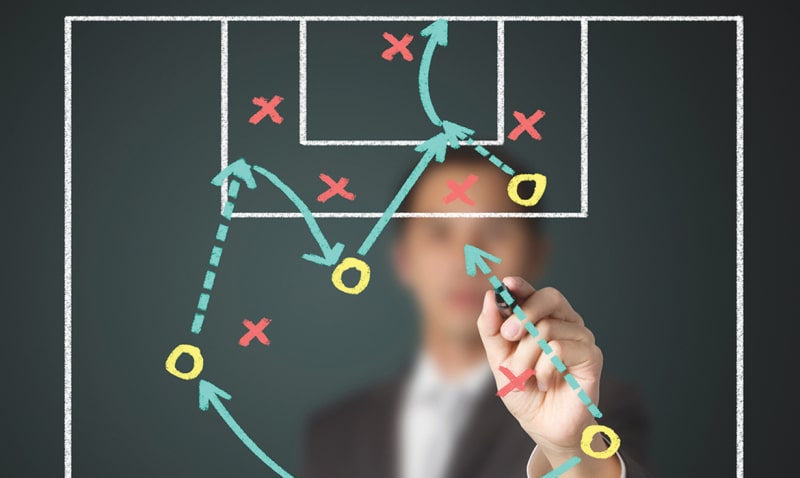 As per a report from PWC, annual global sports revenues are projected to reach $146 billion this year. Big data and Analytics techniques are being rapidly introduced in sports. The major venues of its application spans avenues like Training & Practice, Game Theory, Player Profile Selection & Development, Schedule Optimization, Managing the Legal Environment, Marketing, and Financial & Resource Planning. Meanwhile, sports-related businesses—such as media providers—use analytics more often to study relevant markets—from fantasy sports to sponsorship. The possibilities are boundless and the next proving grounds for Analytics could very well become sports.
Like every other industry, Sports has also been affected by the advent of analytics due to two major factors – amassing of large amounts of potential data and a steady increase in the computing and processing power and technological advancement. Though the use of statistical methods evaluating players is being practiced since many years, communities and sports leagues are looking towards mainstream adoption now more than ever. The vitality of the use of analytics in sports is only intensified by the fact that only a few industries generate as much data as Sports. Sports Contests create large volumes of statistical data which has been ideal for precise quantitative analysis.
"Annual Global Sports Revenues Are Projected To Reach $146 Billion This Year"
However, the implementation of analytics still varies widely. Sports clubs and organizations vary widely in both usage of, and enthusiasm toward, analytics (Alamar, 2013). As per the current snapshot, the industry's acceptance of analytics techniques is not ubiquitous. For example, in National Hockey League (NHL) the percentage of teams employing analytics professional consultants is only 23% while it is 97% for Major League Baseball (MLB) teams. Consumer behavior, product markets, and financial planning will become potential subjects of mainstream advanced statistical evaluation in the future.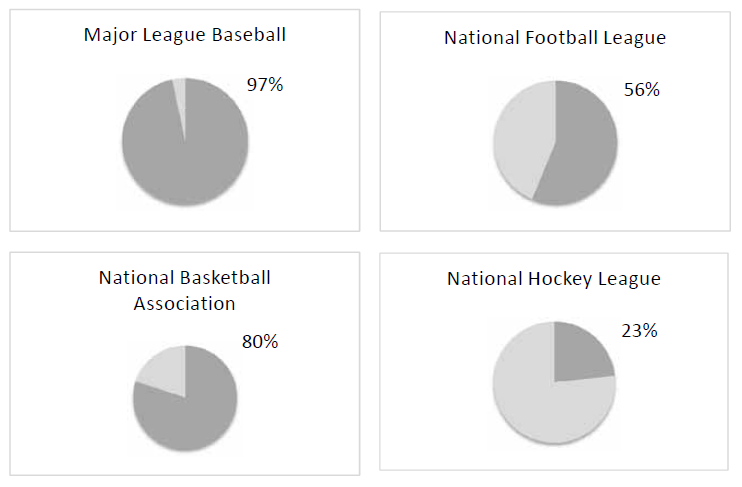 Additionally, the report spotlights two vanguard methods—a player evaluation system and a financial practice. Teams with a small market size, are more likely to aggressively employ analytics. But an archetypal analytics system for professional sports clubs and organizations is still to come.
Unlike the other industries, the methodology of implementing analytics in the business process remains highly diverse, and so does the investment parameter in analytics workforce and technological implementation. Organizations are solely basing their analytics implementation on where they can gain the biggest competitive advantages and ROI. Sports organizations must better understand analytics procedures and methods, as well as learn how to integrate them into their strategic plans. NBA, like Major League Baseball, has hired analytics experts & statistical experts to work in its front offices for over a decade. At the start of the 2013-14 seasons, 23 of the 30 NBA clubs employed basketball analytics specialists and expert consultants. The National Hockey League (NHL) and National Football League (NFL) have also embraced advanced analytics methods, and there was a considerable increase in hiring analytics experts in the front offices in these leagues.
New analytic technologies in player evaluation and game management continue to develop. Analytic methods in the NBA are advancing with the installation of multiple camera systems that capture detailed gameplay. Player-specific optical tracking methods are also being employed. Using these one is able to record relative speed of players, their interactions and placement on the court and their movement patterns.  The above developments provide teams with data well beyond what can be derived from traditional statistical analysis.
Topical Trends in Sports Analytics
1. Sports analytics has made big impacts
Sometimes, in sports, analytics can have a large effect, quickly. In 2006, defying expectations, Morey traded for Shane Battier, a forward averaging only 10 points per game. But advanced analytics metrics showed Battier had outstanding defense and shot selection. The Rockets soon started giving Battier an unprecedented level of statistical information about the opponents he had to guard, and strategic moves the corner three-pointer is the most efficient shot in basketball. By 2011, as leagues got privy to this knowledge, The Miami Heat signed Battier to support stars Dwyane Wade and LeBron after which they won two straight championships. There have been several scenarios where a typical data analysis has insight has led to insights never seen before.
2. Not a game of only Professional Analysts anymore
You don't need to be an Ivey League Professional Analyst to get into sports analytics anymore. Most of the times a professional analyst is discovered while being a writer or blogger, who then makes it to an analytics-minded franchise. There have been instances where they have identified analyst resources by conducting competitions and crowd sourced projects where the participant with maximum number of curations or the best projections are seriously considered to be recruited. This trend is more prevalent in sports because of easier availability of sports data.
3. Analysts need to explain themselves
 It is not only enough to come up with insights but equal effort need to be put to describe the insights in detail so as to convince the coaches, managers, and players. It's not only the message but the messenger can be just as important too. Battier helped get James interested in analytics by giving him tips about guarding rival star Kevin Durant. James has since bought into shot-efficiency data, too. If the greatest player of his generation is looking for an edge, other people would be wise to follow.
4. Look under the hood
It's not just teams who can be secretive but many independent analysts do not divulge their work either. Because of this, some metrics shoot to prominence without being fully vetted. A good example is baseball's WAR ("wins above replacement"), a much-hyped attempt to sum up a player's total contributions. Recently critics, including have questioned its prioritizing the defense, and the lack of transparency in some versions of WAR. Even WAR proponents at SSAC has to agree that they haven't reached the final numbers. "It's a flawed metric," conceded Dave Cameron, managing editor of the popular baseball analytics site FanGraphs, since WAR is a culmination of disparate, heterogeneous evaluations of offense and defense. Its improvement would require outside output. Meanwhile, basketball has several advanced metrics for judging a player's total contributions. Hence the true essence of using analytics for sports in the current era is 'Don't trust, but verify — with data'.