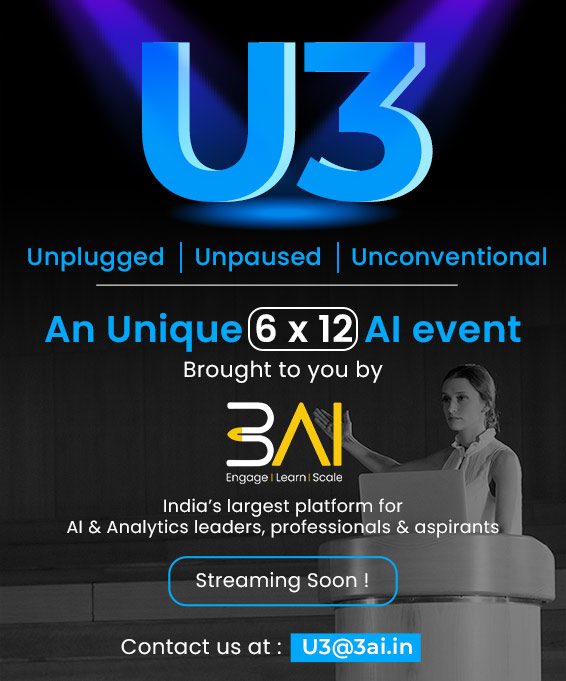 3AI Thought Leaders & Influencers
3AI AI ism Summit : The Art of Possible with AI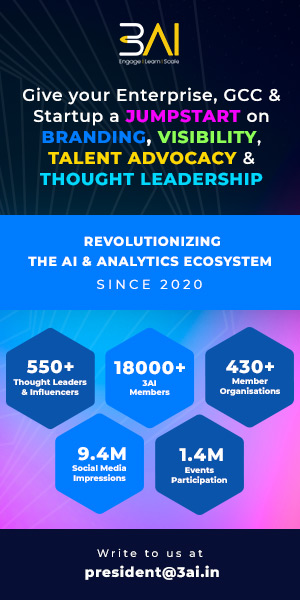 BECOME A 3AI MEMBER
3AI Annual Membership Benefits
| Working Professionals | Students |
| --- | --- |
| ₹8,999 | ₹5,999 |
| (12 months) | (12 months) |
| 1:1 Mentorship sessions by seasoned & marquee AI & Analytics Leaders | Cohort based mentorship sessions by seasoned & marquee AI & Analytics Leaders |
| Access to weekly 3AI Knowledge Insights Sessions (worth INR 10000) – 100+ sessions | Access to weekly 3AI Knowledge Insights Sessions (worth INR 10000) – 100+ sessions |
| Access to 3AI Events, Conferences & Roundtable sessions (worth INR 10000) – 65+ engagements | Access to 3AI Events, Conferences & Roundtable sessions (worth INR 10000) – 65+ engagements |
| Digital Library – 1300 + featured Articles, Case studies, Blogs & Solution Accelerators – Unlimited Access | Digital Library – 1300 + featured Articles, Case studies, Blogs & Solution Accelerators – Unlimited Access |
| 3AIflix channel – Exclusive 1000 + hours 3AI Video content on AI & Analytics – Unlimited Access | 3AIflix channel – Exclusive 1000 + hours 3AI Video content on AI & Analytics – Unlimited Access |
| – | Job & internship assistance in collaboration with monster.com |
| Thought leadership enhancement and networking opportunities | – |
| AI & Analytics Skill Assessment & Certification – 3AI Catapult (worth INR 3000) | AI & Analytics Skill Assessment & Certification – 3AI Catapult (worth INR 3000) |
| 3AI Surge Meta Learning Programs – 15% Discount | 3AI Surge Meta Learning Programs – 15% Discount |
| BECOME 3AI MEMBER | BECOME 3AI MEMBER |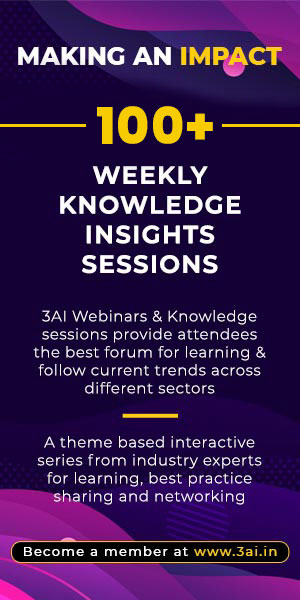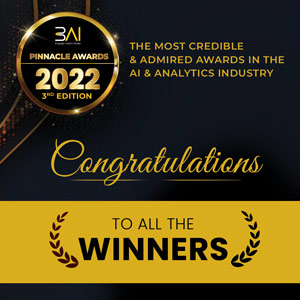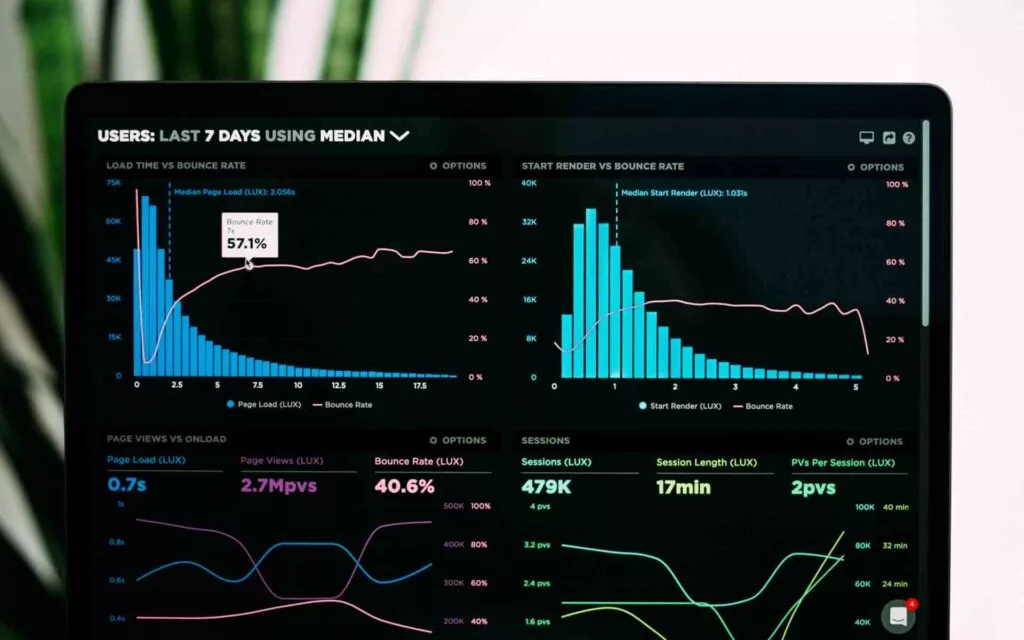 Meet the Experts and Thought Leaders from AI & Analytics Arena
First of its kind opportunity for personalized mentoring sessions by top AI & Analytics experts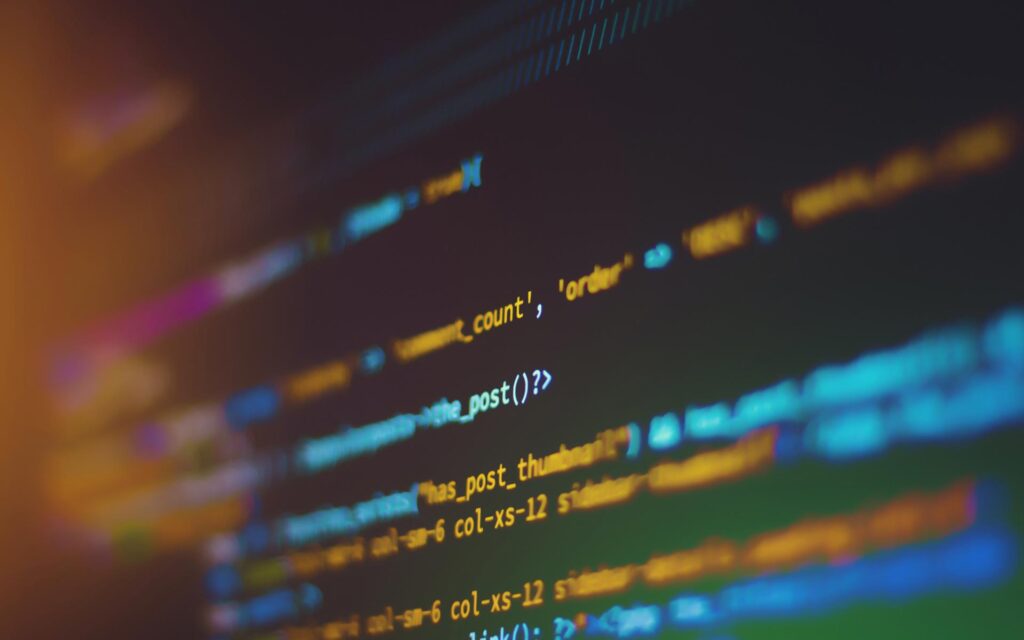 Contextualized Learning with Deep Technology & Domain Interfaces
Conceptual aspects of learning with ready access to contextualized AI & Analytics aspects across domains and business functions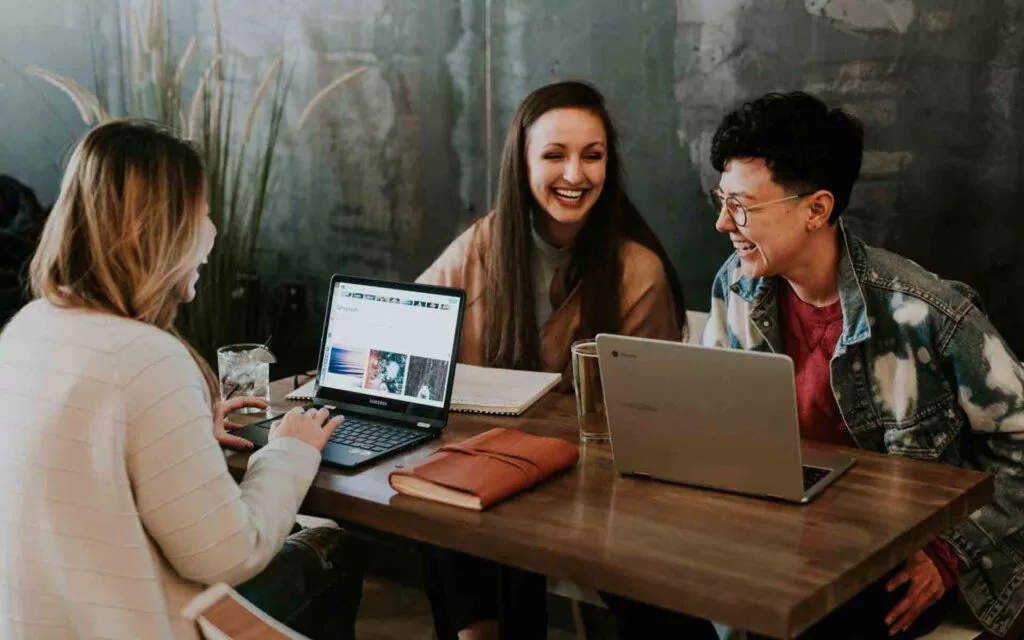 Placement Assistance & Internship Opportunities
Vast access to AI & Analytics organizations and startups with open opportunities for placements and internships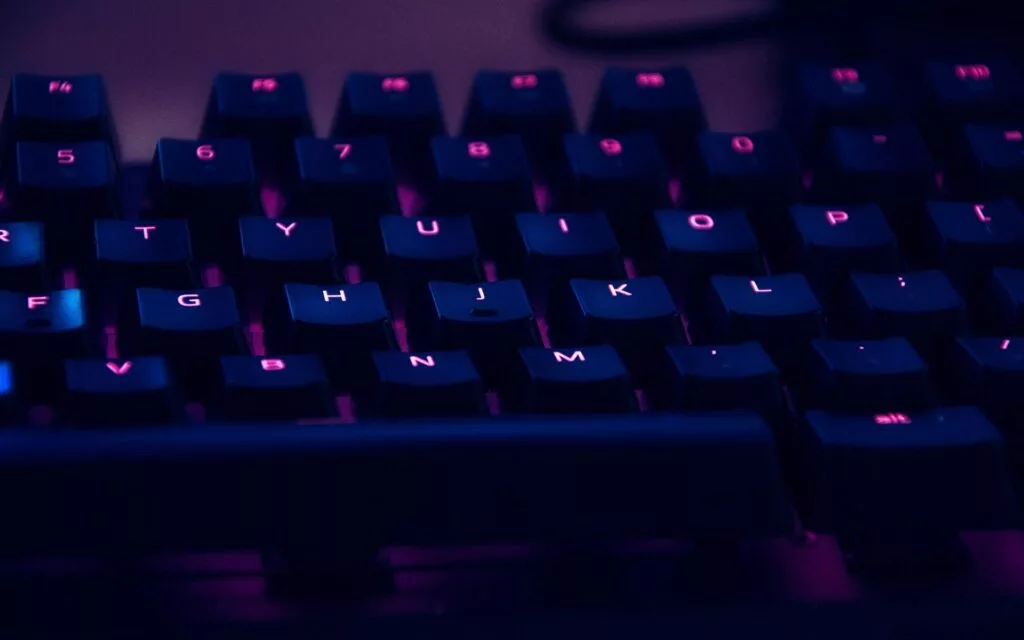 Largest Repository of AI & Analytics Case Studies And Application Areas
Large repository of AI & Analytics industry use cases and caselets; a real treasure trove to enhance the learning quotient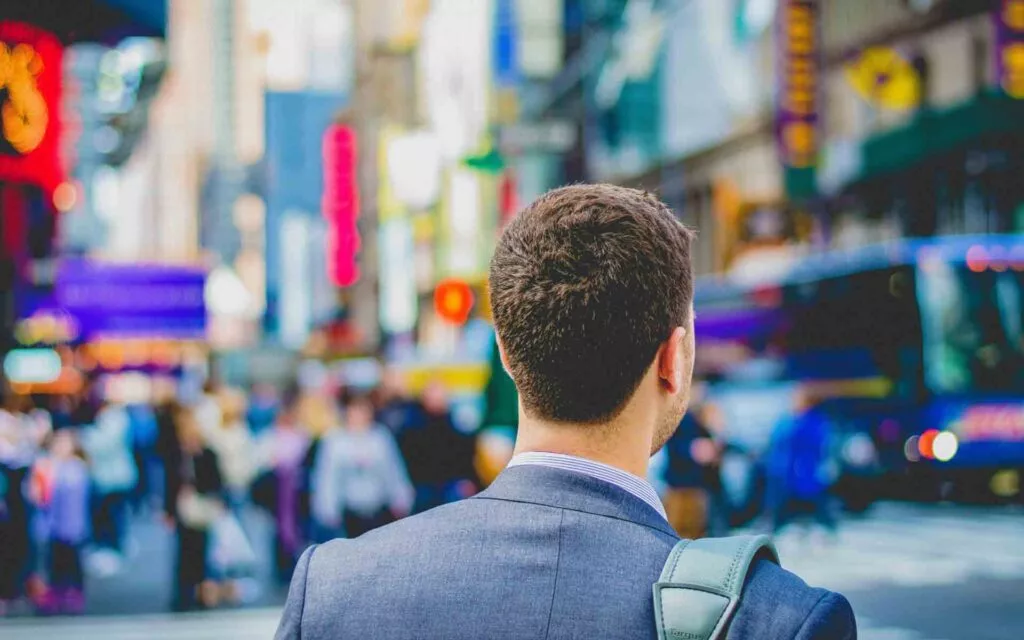 Get to know Career Progress Opportunities in AI & Analytics sphere
Learn about the existing career lattice, opportunities and progression scenarios in AI and Analytics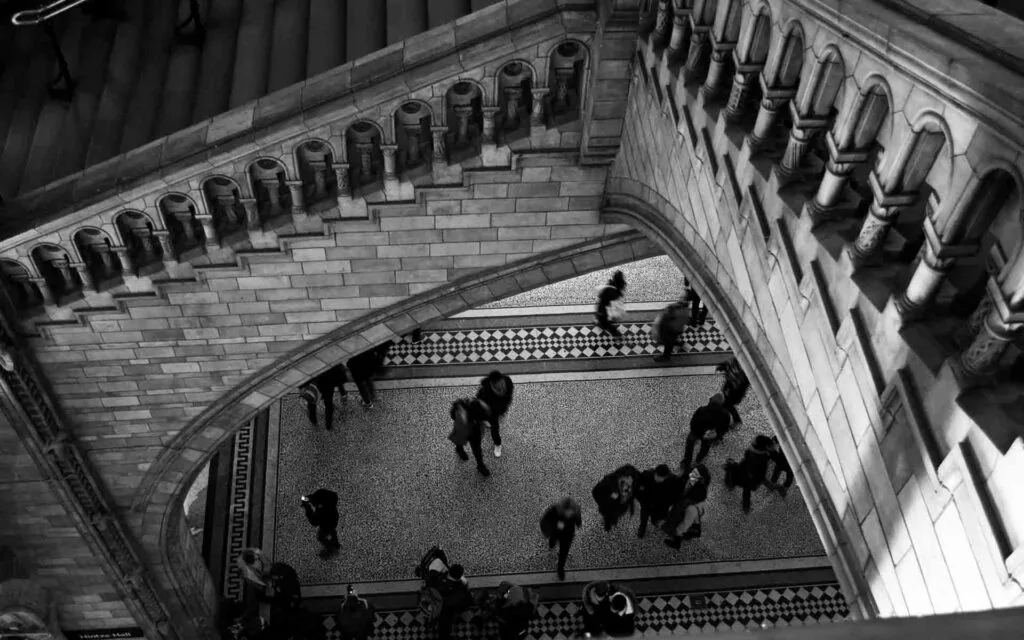 Vast pool of Academic Institutions, Learning Organizations, Enterprises & a Startup ecosystem
Top of the line ecosystem of academic institutions, enterprises, startups to provide best of breed exposure
AI-Makers Unpacked
There are great stories hidden behind AI & Analytical leaders …A treasure trove waiting to be unpacked!
Manish Mittal, Associate Principal, eClerx
Naveen Xavier, Managing Director – Asset & Wealth Management Technology, JPMorgan Chase & Co.
Aparana Gupta, Analytics & Data Science Leader, Microsoft India
Anshuma Singh, Deputy Director – Information Technology, Applied Materials
3AI U3: A Unique 6×12 AI Event
A first ever, pathbreaking event that will showcase marquee, top of line AI & Analytics leaders in back2back solo sessions and deliver their narratives in 6 or 12 minutes time window format.
Trending 3AI Knowledge Insights Series Sessions
3AI Knowledge Insights Series has become a sought after intervention every Friday & Sunday. With more than 90 sessions till date, top of the line leaders and practitioners have shared AI, Analytics and Data Science trends, technologies, applications, adoption and opportunities across multiple industries and business functions.
Essentials of Deep Learning
Data Engineering: Demystifying its role in AI
An Intro to Predictive Customer Lifetime Value Modeling
Natural Language Processing: Achieving Human Level AI Performance
What our Thought Leaders & Members say…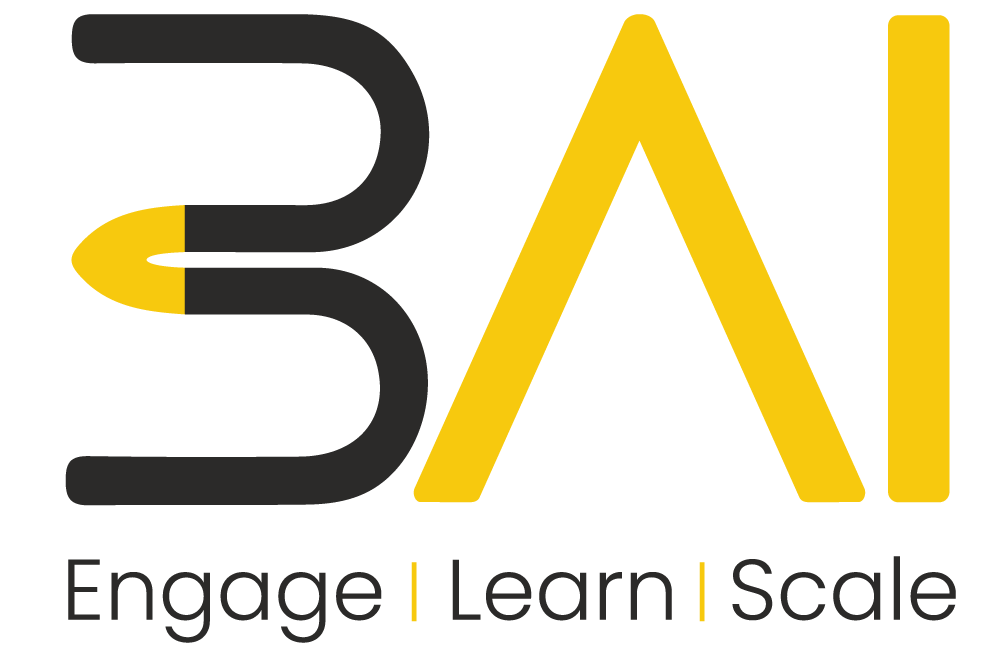 India's largest platform for AI & Analytics leaders, professionals & aspirants
3AI is India's largest platform for AI & Analytics leaders, professionals & aspirants and a confluence of leading and marquee AI & Analytics leaders, experts, influencers & practitioners on one platform.

3AI platform enables leaders to engage with students and working professionals with mentorship for competency augmentation and career enhancement opportunities throughguided learning, contextualized interventions, focused knowledge sessions & conclaves, internship& placement assistance in AI & Analytics sphere.

3AI works closely with several academic institutions, enterprises, learning academies, startups, industry consortia to accelerate the growth of AI & Analytics industry and provide comprehensive suite of engage, learn & scale engagements and interventions to our members. 3AI platform have 20000+ active members from students & working professionals community, 550+ AI & Analytics thought leaders & mentors and an active outreach & engagement with 430+ enterprises & 125+ academic institutions.