How Artificial Intelligence technology is transforming Retail
3AI September 15, 2023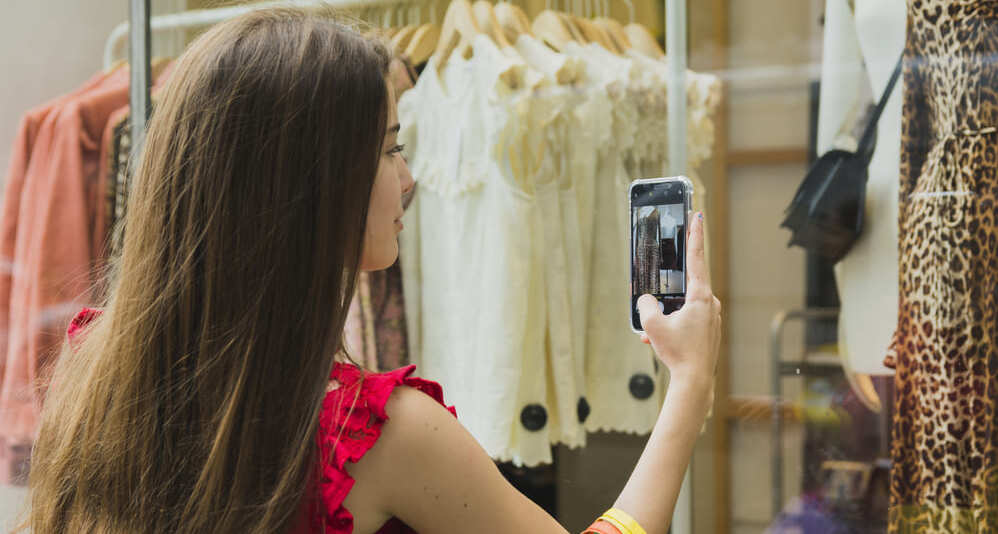 Featured Article:

Author: Joginder Chhabra, DS Group
Retailing Industry worldwide including India is going significant transformation with increased focus on e commerce and hybrid retail business models since last decade. The new age retailers are increasingly strategizing to engage shoppers directly due to which the traditional business models adopted by retailers are under significant pressure.
It is seen that Artificial Intelligence technology adoption by retailers is shaping this business transformation over last decade. The AI adoption is transforming the value chain as it is becoming more agile, sophisticated and significantly leaner. The Retailing Industry worldwide which is estimated at 27.34 trillion US dollars currently is expected to grow at 17 % CAGR over next 3 years to reach 40 trillion US dollars by 2025( Source : Statista ).
AI Technologies in Retail
The AI technologies which are used in various value chain stages for retailing companies are augmented Intelligence , Deep learning , Edge AI , Intelligent applications, Machine learning , Insight engines across various functions such as design, manufacturing , store operations , supply chain management . Other prominent technologies such as Chatbot based voice recognition, facial recognition, delivery robots, Interactive screens, RFID, smart mirrors are also being used for customer use and support as well as Sales and Marketing.
The AI technologies are very advanced and dynamic with their applications constantly being upgraded. However the adoption of these technologies by Retailers is still moderate , while some of the global retailers like Walmart has started adopted AI technology across the entire retail value chain , significant chunk of retailers are still contemplating which technologies to focus and when . To start with Retailers not very clear on prioritization of factors which will lead to the adoption of AI technology whether it is convenience of the customer or for increasing the internal organizational efficiency.
Barriers for technology adoption
These cutting edge technologies provide numerous growth opportunities for the existing business. As discussed earlier, the retailing industry AI technology penetration worldwide is gradually expanding but at a moderate pace. Most of the Retailers are adopting gradually as there are apprehensions on various facets like the technology adoption costs and what the technologies that need to be adopted are. Another key decision for the retailers is the timing of the technology adoption and quantify how much is the adequate investment in this area to start with. Other apprehensions which act as a barrier for AI technology adoption include how can retailer's trade off safety and incremental business value while using the new technology, what is the optimum combination for automation and trained or skilled human employment and how do retailers leverage technology for choosing what category of store type to invest in.
Consumer risk perception
However the most critical barrier is the consumer perception of risk towards artificial technologies used in the retail store. For a consumer there are apprehensions related to the ethics, privacy, safety, anxiety and social presence. All these concerns add to the risk perception of the customer while he or she is using technology for shopping and are a significant barrier to the adoption of artificial intelligence by retailers.
Ethics
Retailers continually use artificial intelligence technology for monitoring the product and brand preference of the prospective shopper on the internet. Retailers with the help of technology design specific machine learning algorithms which learn consumer preferences, impact the consumer journey of the customer and quite often are able to convert purchase intention of the prospective shopper to the actual sales. There are various computer based applications which direct the consumer to click on the ads . Hence AI technology has the capability to greatly influence the decision making capability of the consumer through monitoring the actions on the net. Ideally Retailer company should not implement activities that take place against the wishes of the consumer. This will impact the overall brand equity of the firm and might negatively influence the attitude of the future consumers towards the retailer brand.
Privacy concerns
There are also apprehensions of the prospective shoppers on the privacy issues, as some of them do feel retailer has not taken enough actions to protect the personal data collected by using artificial intelligence technology. They have a valid apprehension of account hacking that while making a transaction from a website using artificial intelligence technology. There are also the concerns which are related to malicious use of the confidential data extracted by using various artificial intelligence technologies.
Retail shoppers might respond positively to non-intrusive retail technologies but will always respond negatively to technologies that will stir privacy concerns. It is seen that whenever a new technology is perceived to jeopardize customer privacy, there is a natural aversion to not use that technology. This might result in negative publicity for the retailer and there is high probability that the shopper will switch to the some other retail store. Therefore privacy concern along with the shopper perception on technology usefulness constitute large part of overall risk perception. This has large repercussions on the retailer store brand image.
Safety and Security concerns
In the current scenario, more and more retailers are adopting fully automated delivery platforms to reduce human contact. AI enabled robots are also used for warehouse s efficiency. Use of automation by retailers across their retail value chain has made prospective shoppers apprehensive on their overall security and safety aspect also. The steady demand for monetary security has compelled retailers in investing in more secure payment systems like near field communication (NFC) technologies for touch free mobile pay such as Apple pay, Android pay, and Samsung pay. Retailers are also employing Blockchain technology, with its distributed ledger system, which greatly amplifies financial security and boost transparency.
There are legitimate concerns on physical safety aspects as a well. There is a probability that AI robots being installed as cashier, for giving shopper direction or warehouse attendant becomes uncontrollable and injure the shopper. Similarly other AI robotics based products such as drone or driverless car can be unpleasant to shoppers as they are trained on specific consumer behavior only.
Sometimes customers are also hesitant to engage with humanoids/robots all the time and prefer engagement with store employees as AI-enabled robots lack social presence feelings.
Other barriers for technology adoption
Mandatory Regulatory standards in various countries also influences retailer adoption of AI technology. There are stringent regulations in some countries in banking sector which restricts the use of artificial Intelligence technologies
Another key barrier to retailer adoption of technology is retail employee embracement. There might exist lag in technology adoption between retailers and individual users. This might be due to use of outdated technology by retailer or the employee not well trained on the use of technology.
All these barriers related to consumer and employee understanding of the risk regarding artificial intelligence technology employed in trade is affected by the customer's apprehensions over privacy, security and ethics. It will require a high degree of creativity to alleviate the privacy concerns of the customer and trade off their concerns with personalized product offerings.
Conclusion
Retailers need to focus on both customer facing and non-customer facing technologies, should not narrow down the objective of technology adoption purely on increasing organization efficiency only. Retailer decision of AI technology adoption should be based on evaluation of risk and also cost benefit audit. Retailer should have complete clarity on what AI technology to invest , when to invest for optimizing competitive advantage and also management of technology.
Finally Key consideration in management of technology is access to skilled manpower and also how the retailer is able to minimize the consumer perception of risk over safety, privacy and ethical concerns.
Title picture: freepik.com