The virtuous cycle of Digital Transformation, Improved CX and AI/ Analytics
3AI August 10, 2023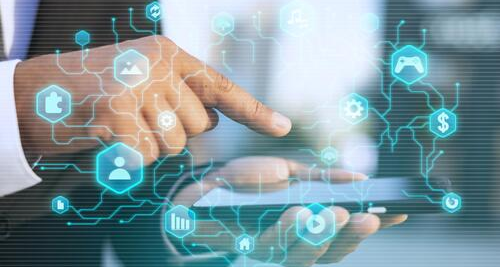 Featured Article:

Author: Mahadevann Iyerr, Co-founder & CEO, MAAVRUS
Today customers are inundated with a plethora of choices and so it is very easy for them to shop around across multiple products & retailers. Also given the level of increasing clutter around communication and the proliferation of new products and service offerings, new customer acquisition will always continue to be a costly affair. So it is important for companies to retain and grow their most valuable customers.
Customers are becoming increasingly omnichannel in their shopping behaviour, and are expecting a level of consistency in service across all channels, more personalised recommendations and instant gratification where possible.
So, not only is it important for companies to understand customer feedback related to their product and service value proposition but it is also important to understand the customer shopping journey and their consumption habits to ensure that they can provide them with a frictionless experience. For this to happen companies will need to have a line of sight from customer engagement back towards the point of provision of production of the product.
Let us look at a few examples of businesses, which range from global hotel chains to multinational retailers, which have combined digital customer experience with backend AI and analytics models to deliver superb customer experience and product combinations, which in turn has led to increased customer loyalty and growth.
Sephora is a multinational retailer of personal care and beauty products. Sephora uses AR and virtual try-on features so that when customers visit their shops or use their apps they can try out various facial products virtually, and the system makes product recommendations based on skin colour, tone and facial features of the customer. Customers can also try out multiple products before placing an order. Sephora also provides beauty and make-up services which are recorded and shared with individual customers along with the basket of products that went into doing the make-up. Customers can then use the basket to order with Sephora. Sephora uses computer vision, AI and analytics to make product recommendations and offers to each customer based on their previous purchases, browsing patterns, make-up assistance and personal details. This has helped Sephora improve Customer Lifetime Value and advocacy.
Let us look at another example in the hospitality industry. Hilton has enabled mobile check-in and keyless room entry, from their customer's mobile devices. This has greatly reduced check-in wait times and enhanced the overall customer experience. Customers can also use their mobile phones to access various facilities in the hotel. Hilton's chatbot Connie is an AI-powered robot that can assist guests with tasks such as booking reservations, providing information about the hotel and its amenities, and answering frequently asked questions. Using a combination of data from conversational AI, and facilities usage in the hotels, Hilton is able to personalise best offers to its customers. This has led to a significant increase in their base of loyal customers, and huge growth in their revenue per available room (REVPAR).
McDonald's drive-thru process leverages digital initiatives like computer vision, AR/VR and AI. As you approach the drive-thru you see standalone screens displaying banners and promotions which are typically based on the size of your car or the number of people in it. At the main ordering station, the menu displayed is completely personalised to that particular McDonald's location. Algorithms use data such as weather, local traffic, nearby events and historical sales to curate the most appropriate menu, popular items and add-on recommendations. Also, the algorithm is helping to make the whole drive-thru process more efficient. For example, if the drive-through is moving slowly the menu can dynamically switch to show items that are simpler and faster to prepare and help speed things up. Likewise, the display could upsell higher-value items during a slow period.
Cleveland clinic which is a leading US healthcare provider has invested in digital transformation initiatives to improve patient engagement and reduce healthcare costs. Using robotic process automation they have automated many behind-the-scenes workflows like appointment booking and claims processing. They've used algorithms that crunch data from wearables, electronic health records, claims data and lab results, to determine the likelihood of a negative health outcome, and alert the patient or where necessary provide telemedicine-enabled virtual visits. This has resulted in a significant reduction in patient re-admissions and has also halved the average length of ICU stays.
In the banking industry, Bank of America virtual assistant Erica is an NLP powered chat-bot that helps customers to check their account balance, make fun transfers, pay bills and solicit financial advice. Bank of America also uses AI and ML algorithms to analyse millions of transactions daily, to identify any suspicious activity and prevent fraud. Its AI-powered credit scoring model uses a combination of traditional credit scoring factors and alternate data sources such as social media profile and e-commerce purchase history, to evaluate loan applications and make appropriate disbursements. The digital transformation initiatives, powered by intelligent algorithms, have Bank of America improve productivity while providing a more agile customer experience, thereby leading to better customer retention and growth.
Frictionless digital customer experience leads, to higher customer engagement, which in turn leads to larger and more relevant data exhaust, a pre-requisite for enhanced customer insights and building prescriptive models. Actionable insights and recommendations thus gleaned can be leveraged to further finetune customer experience – so in this sense digital transformation, better customer experience and impact application of AI / Analytics follow a virtuous cycle.
Title picture: freepik.com